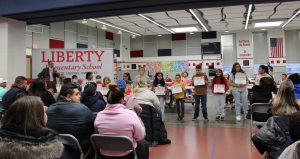 Liberty Elementary School honored dozens of students on Tuesday, Nov. 22, with a breakfast and ceremony. It was the first time in nearly three years parents, guardians and other loved ones were invited to the Character Counts ceremony. The presentation was also live-streamed and can be viewed here..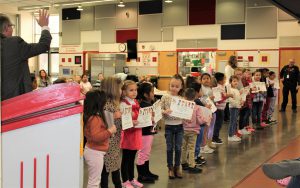 The awards, given to one student in each classroom and chosen by the teacher, recognized students who embodied one of the seven habits promoted by Leader in Me. November winners received the "Proactive Pro" and "First Place Focus" awards.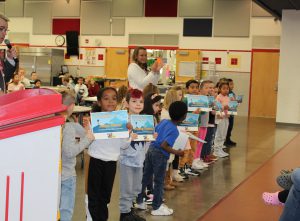 The winners of the "First Place Focus" Awards were Ashton Martin, Mateo Lebron, Gregory Tavormina, Ta'Kyrie Staten, Emily Marquez Mejia, Tegan Price, Stanella Jennings, Ashton Ackerley, Makayla Kolarik, Cecilia Soule, Ian Marquez, Mia Harrison, Mackenzie Smith, Stella Drake, Carilyce Perez, Katherine Munoz Garcia, Riley Edwards, Shaleigh Santiago, Alex Ines Leon, Mateo Escorcia Vasquez, Caleb McNett, Dean Harte, Anthony Philippe, Nayeli Hernandez Soperanez, Blake Dennison, Logan Moore, Helen Munoz Barragan, Mia Grant, Delilah Flores-Serapio, Sophie Zayas, Ayanelson Mazariegos Cuz, Aaliyssa Rodriguez and Abel McClain.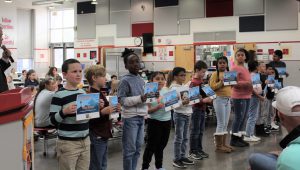 The "Proactive Pro" winners were Alexa Gonzaga Serapio, Aubree Kavleski, Olivia Muthig, Jatziry Contreras-Leon, Anastasia Gray, Julian Miranda, Diego Luna Diaz, Caroline Lopez, Brianna Campos Reyes, Olivia Beck, Rony Gomez Franco, Kensi Farrand, Anthony Owens, Katelyn Vasko, Christiana Allen, Henry Krum, Kiara Tavormina, Yaa'Alayah Ashley, Yandriel Aliers Amparo, Keily Martinez Zelaya, Tierney Meddaugh, Brian Rivas, Ivanna Malaga Ventura, Jacy Ramos Lopez, Henry Vogler, Isabella Puente, Delanie Yupanqui, Allyson Juarez, Dia D'Agata, Caleb Rusin, Karen Mosso, Sophie Toledo and Lilliana Garzon-Ferrufino.
More photos can be found on our Facebook and Instagram pages.
Well done, students!
Post navigation