LCSD hosts All Things Liberty
Liberty Central School District's fourth annual All Things Liberty drew scores of people to the school Thursday to connect families with local organizations in an effort to promote their overall well-being. 
"There are great things happening in the Liberty school and community to help improve student success," said Liberty High School Assistant Principal Devin Lamar, who organized the event. 
As attendees entered, they were greeted by the Liberty Strings Quintet who serenaded guests as they arrived. From there, families had an opportunity to connect with local agencies, as well as see representatives from school based clubs and organizations who shared all of the wonderful events happening within the Liberty Central School District. 
Outside agencies that were present provided families with important information on health, safety and education. Student volunteers also offered fun activities such as arts and crafts, face painting and a photo booth for all to enjoy. Many of the students walked away from All Things Liberty with a stack of free books to help support their journey toward becoming lifelong readers.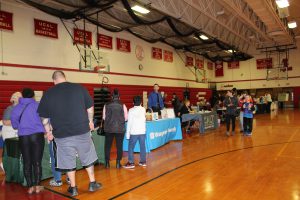 Community vendors that were present included Sullivan County Public Health, Cornerstone Healthcare, National Alliance of Mental Illness, Independent Living, Sullivan BOCES, Liberty Partnership Program and Brighter Futures, SUNY Sullivan, the Town of Liberty Supervisor Frank DeMayo, the Liberty Police Department, Liberty Moo Duk Kwan Academy, Migrant Education, The Child Care Council, The Children's Home, Boys & Girls Club, Sullivan County 4-H, SALT, Wayne Bank and Bethel Woods. 
"Liberty Central School is thrilled to have such supportive partners, and looks forward to working together in the future," Lamar said.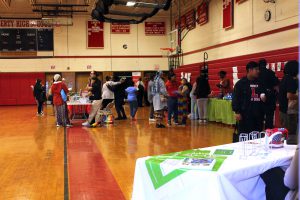 School programs, clubs and organizations that were present included the High School and Middle Student Councils, Elementary, Middle and High School administrators, Snack Pack Collection, Maker Space, the Wellness Committee, Business Incubator, Future Business Leaders of America, Middle School Ski Club, Middle School Garden Club, Science Olympiad, Liberty PTA, Leader in Me and Allusions Club.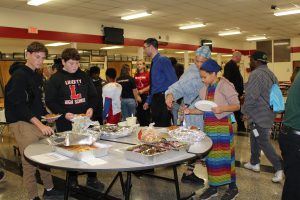 The event was capped off with "A Taste of Liberty," a sampling of a food from local restaurants: Yiasou, Red Diamond, Paesano's, Sweet Basil, Liberty Diner, New Munson Diner, Panchos, Garden Zheng, Chick E Ribs, Don Gabriel's and Star Bar. 
"I appreciate everyone who took time out of the evening to help showcase all Liberty has to offer," Lamar said, "and I thank all of the parents, guardians and community members who attended so we could highlight 'All Things Liberty.'" 
See more photos on our Facebook and Instagram pages.