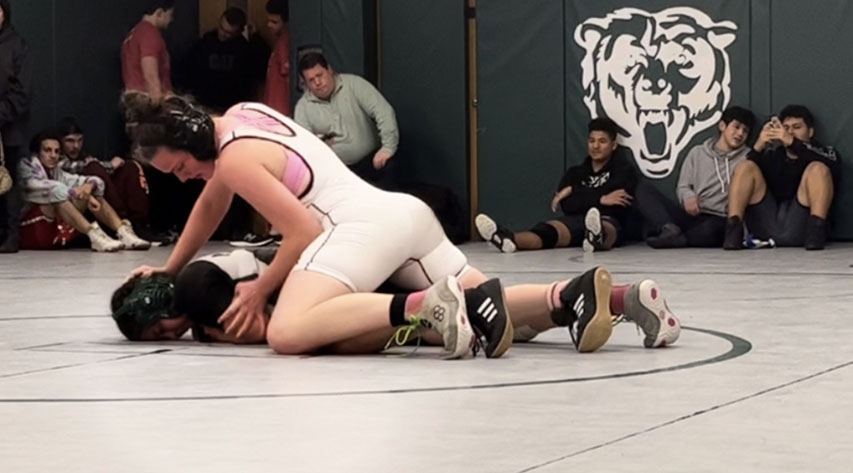 What began as an impulsive choice has led Liberty's Zoe Kip to a statewide stage.
Kip is scheduled to compete in the first New York State Public High School Athletic Association girls wrestling invitational tournament on Friday, Jan. 27, at SRC Arena and Event Center in Syracuse.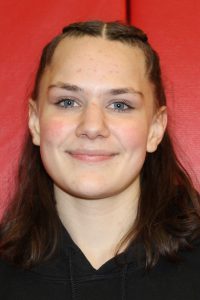 The 16-year-old LHS junior said she began wrestling in seventh grade on a whim. "I didn't really think about it before I actually joined," she said, "but year after year I grew to love the sport."
She has only wrestled on mixed teams, as Liberty does not have a girls wrestling team.
NYSPHSAA classified girls wrestling as an emerging sport before the start of this school year, opening the path to being a fully sanctioned sport as soon as next year.
That is something Kip supports. 
"Let's make it a female sport," she said of wrestling. "Women's wrestling is one of the fastest growing sports, and the dedication and persistence that female wrestlers have is incredible."
When Kip started wrestling, she was the first girl wrestling for Liberty in more than a decade, she said. Now there are three females on the team.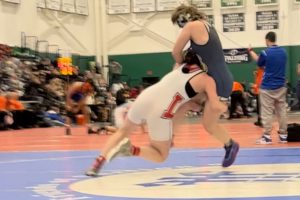 "Zoe is one of the hardest workers in the room," said her coach, Brian Vaughn. "Girls wrestling is growing, but has not yet matched the density of boys wrestling, so she has something to prove." 
Athletic Director Erin Alvord agreed.
"As an athlete, Zoe shows great commitment to her sport. She is dedicated and a very hard worker," she said. "Even though Zoe is only a junior this year, she is a veteran wrestler with a lot of experience, including off-season wrestling tournaments."
That hard work has paid off.
Last year, she came in second in sectionals in the girls division, third in the New York State Girls Folkstyle Tournament, second in an Eastern national tournament, and qualified for the Journeymen Wrestling Tournament. This year, she placed third in the 160-pound class at the Eastern States Girls Invitational held at SUNY Sullivan and will make her state appearance later this month. For more details on Friday's event, see the NYSPHSAA announcement here.
She said she looks forward to taking part in girls-only events. "It's an honor to be able to go to events and be a part of these things."
It's a different vibe, Kip said.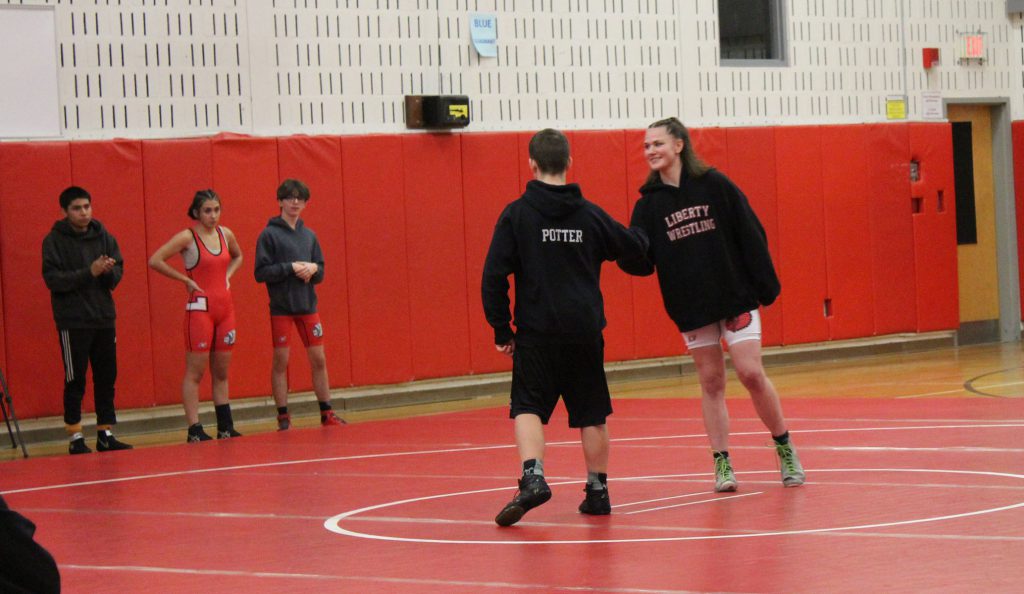 The wrestling itself isn't much different than mixed matches, "but the kind of opponent relationship is because we both have an understanding of how much more we've had to work to be where we are and it makes it more personal," she said. "And we both have a mutual respect for each other when a lot of the boys lack that for women wrestlers."
She said she has gotten a lot of support within the school and from competitors.
"I have incredible support from our athletic director, Erin Alvord, and our new assistant principal, Devin Lamar," she said. "I receive support from most of the opposing coaches and a lot of the boys who have other girls on their teams."
Support goes both ways.
"She is a leader in the wrestling room and her teammates respect her," Alvord said. "Zoe is always willing to lend a hand to a new wrestler who needs help."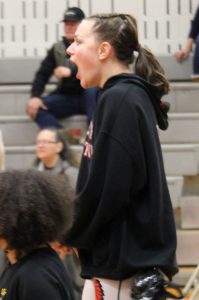 "Being in mixed competition is tough," Vaughn added, "but regardless of result, she still supports the rest of the team and shows up to practice with a smile. It's good to have a teammate like that."
Kip gives a lot of credit to her success to Vaughn, who has been coaching her since ninth grade.
"I wouldn't have been able to do anything that I've done without him," she said. "Him standing on the edge of the mat when I win, when I lose; helping me note my strengths and strengthen my weaknesses; for his coaching from videos I've sent him in the offseason.
"He's changed the sport for me completely," she continued, "and mainly for believing in me when I often don't even believe in myself."
The future for girls wrestling at Liberty and the state level is not yet known.
"I feel that Liberty could definitely do more," Kip said. She is promoting the sport to the next generation of girls, including talking to middle schoolers about the sport during an award ceremony last year.
It is a building process.
"It will take some time until Liberty can possibly have its own women's team," Vaughn said. "Even the boys' team has this issue."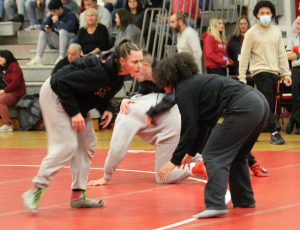 A lot of the decision will be based on numbers.
"We would love to have enough female wrestlers to have solely a girls team. However, we will continue to do what is best for our student athletes," Alvord said. "If participating in mixed competition helps the female wrestlers perform at their best, we will continue with that route. If we have enough female wrestlers and feel that other schools will also have enough and our females will be able to regularly compete at a level they know they can, we will provide our female student athletes with that opportunity as well."
There is no doubt the sport is growing. 
 "Each year, there are more girls-only tournaments, or tournaments with a girls division, and I think this is really going to convince more girls to join," Vaughn said
And what advice does Kip give to other girls who want to wrestle?
"Just do it," she said. "You could end up loving it, and if you don't like it you don't have to continue. But you don't want to end up missing an opportunity to do something you could really enjoy."
Post navigation