Three Liberty Central School District staff members were recently recognized for their leadership and dedication to their students and colleagues.
On Feb. 14, the Liberty Board of Education awarded Excellence in Service Awards to Liberty Elementary School AIS reading teacher Robbi Philips, Liberty Middle School Grade 5 math/science teacher Alyssa Thalmann and Liberty High School math teacher Edward Lare.
Each month, Liberty staff members nominate others they believe are going above and beyond, be it a single act of excellence or kindness or a continuous work ethic.
January Awardees
Below is the submitted nomination information for each individual.
Robbi Philips
Continuous work and dedication to the new HMH Reading Program. She has been supporting all students K-4 and navigating the ins and outs of this new program.
Robbi has been a driving factor in a strong kickoff and the growing success of the K-2 Into Reading pilot and the second year implementation of 3-5 Into Reading. She has worked with the assistant superintendent and building principal to plan curriculum work, review orders, distribute materials and collaborate with the HMH trainers. In addition, she has provided her own expertise to her colleagues with the HMH resources and her knowledge about the Science of Reading.
Robbi has stepped up as a leader in our building as we navigate all of our new Into Reading curriculums through HMH. She attends training after training, communicates between staff and administration, works to find solutions and spends many hours of her own time researching and learning more about these programs, Lexile Levels, the Science of Reading and how we can use these resources to best benefit our students.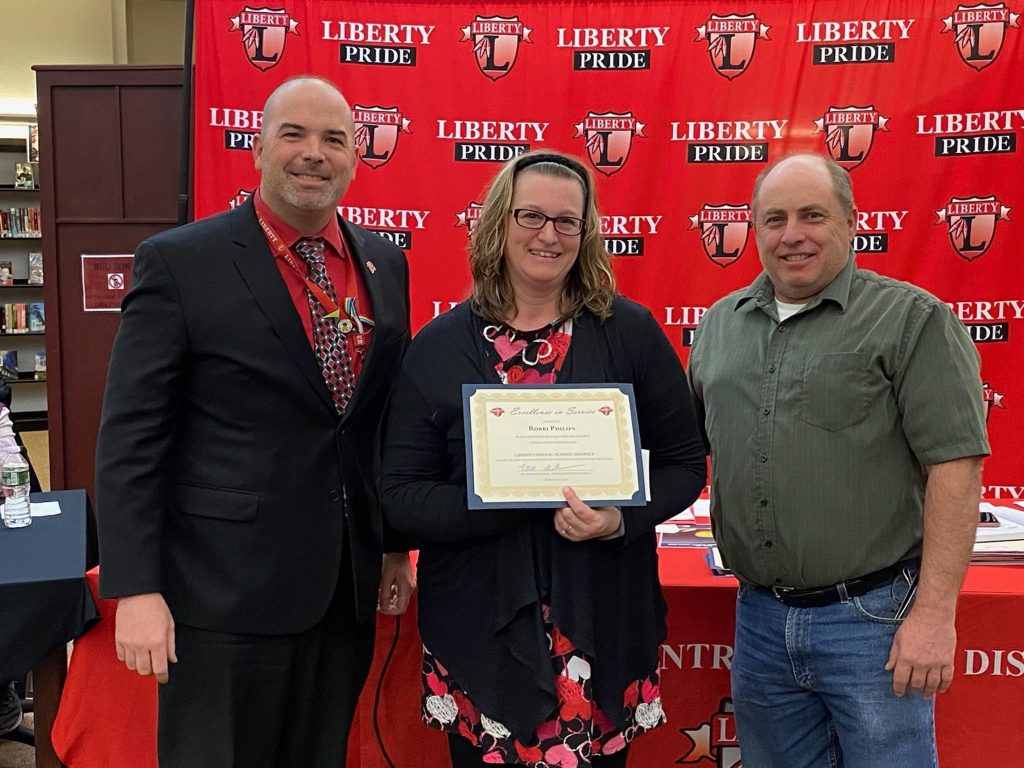 Alyssa Thalmann
Alyssa is one of the most dedicated staff members I have ever worked with. She is a leader who devotes countless hours to her role as teacher, advisor to LMS Productions and Leader In Me Coordinator. She strives to incorporate the 7 Habits into her life in school and out and is a positive role model for students and staff. Alyssa can often be heard talking about how much she loves her job and truly deserves this award.
Alyssa Thalmann is a shining light from our middle school faculty. As a teacher she employs multiple strategies to challenge her students to succeed. As she differentiates to meet each student's need, she holds high expectations for their participation. As facilitator of Middle School Productions, she has helped unify the middle school with a truly student-led program. As a dynamic part of our Lighthouse team, she provides teachers with an abundance of resources to make our role as DEAL leaders easy. As a colleague, Alyssa always finds time to assist me and others with her expertise in using technology in instruction.
Alyssa goes above and beyond for our teachers and students every day. She runs our production crew to keep people informed about the upcoming events. She leads our Leader in Me team's effort to instill the 7 habits of healthy living. She volunteers to help in any way she can, and she is an asset to the middle school. Even in the most recent hardships she faces, she continues to do her best to keep everyone afloat. It is truly a pleasure serving in this school with her.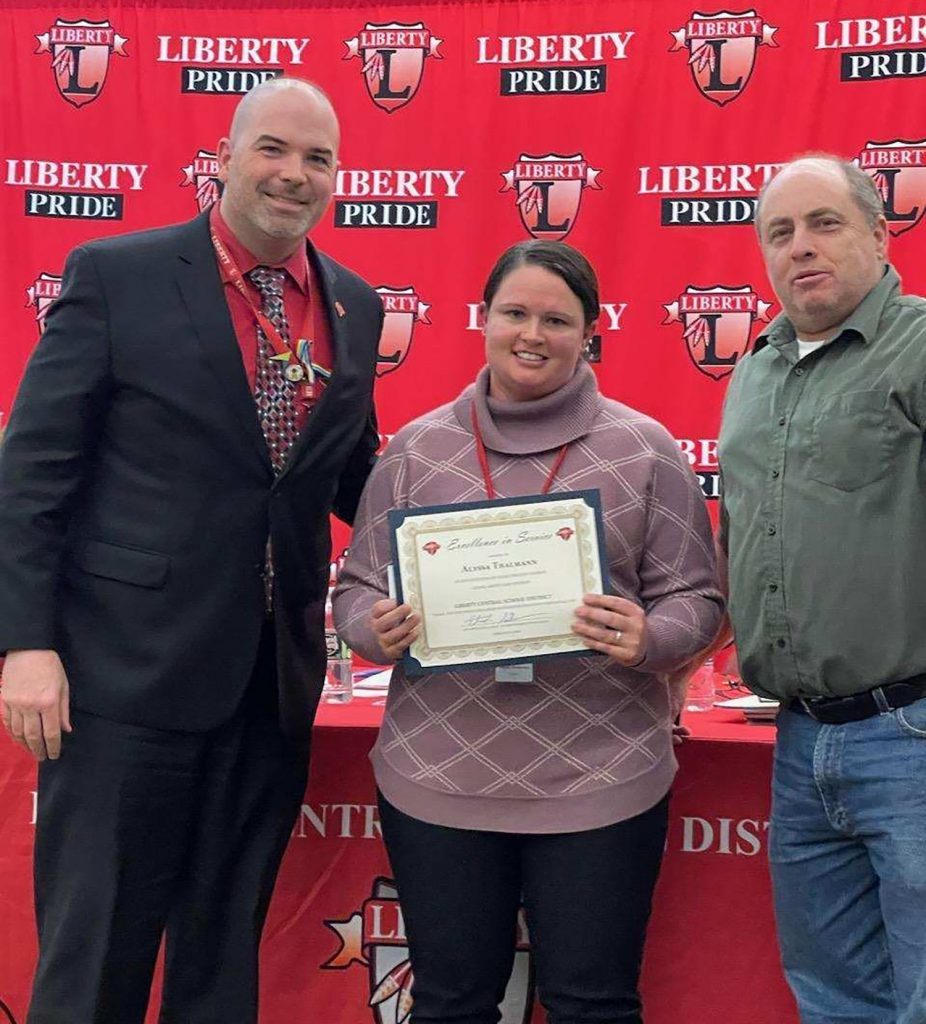 Edward Lare
Mr. Lare constantly demonstrates the fact that he cares about his students and has incredible work ethic. He is very proactive in finding new and better ways of teaching material to students and is very thorough in everything he does. In addition, he is incredibly supportive as a coworker and is always willing to help wherever he can.
Ed goes above and beyond to reach his students consistently, he is a real asset to the high school staff and is always willing to assist in any matter brought to him. Ed willingly takes on responsibility beyond his classroom and brings insight, empathy and compassion to any situation.
Mr. Lare has been an amazing addition to the high school since day 1! He goes above and beyond for his students every single day, and it's obvious that he is here for the kids and enjoys his job. He knows just the right way to work with students who are having issues in his class and even becomes a favorite teacher for some of the students who had previously had issues.
That says everything you need to know about his character and how he is in this job for the kids; to build relationships with these students and to help make teaching enjoyable for those who have never liked math before in their life. Mr. Lare is also a team player and has helped build up the Freshman Leadership Orientation program. He's an asset to this school, and we are happy to work by his side!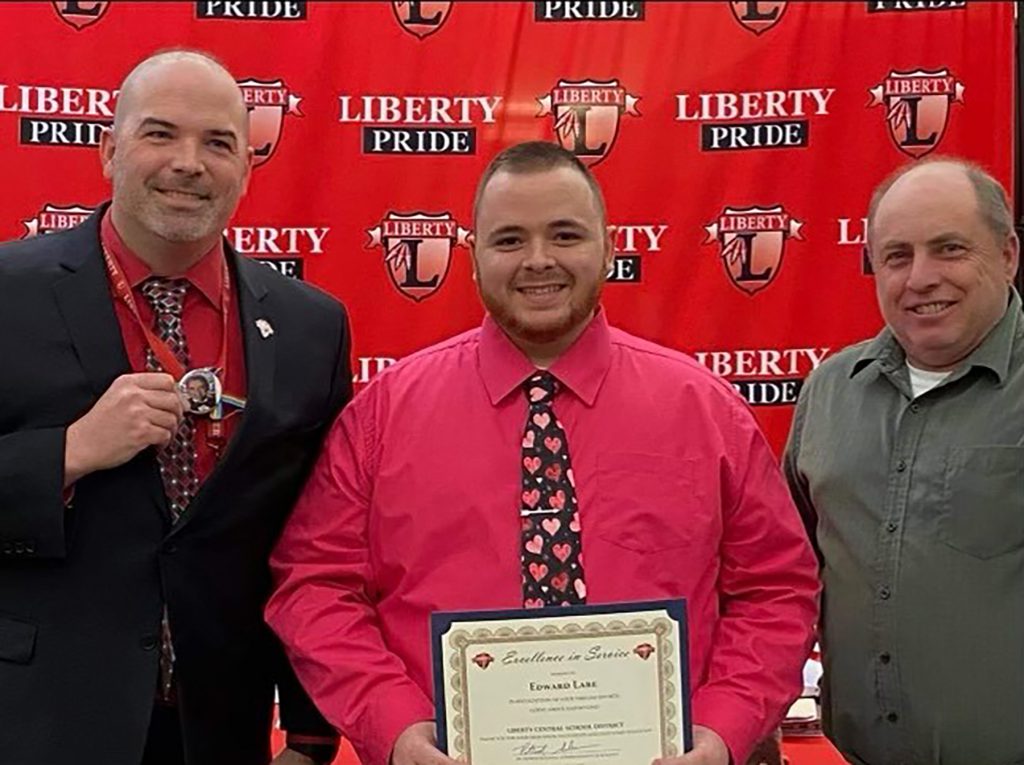 Post navigation