Senior soccer player earns Section 9 All Star honors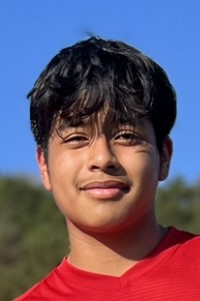 Carlos Campos Castro was one of 11 Class A Boys Soccer All Stars by the Section 9 Soccer Coaches Association. He anchored the Redhawks defense all season as centerback. His coach Debbie Simpson said he had good recovery speed, the ability to win 50/50 balls and took the majority of the goal kicks.
"With multiple changes and additions to the back line, Carlos was able to keep the backfield organized while being a strong presence and leader himself," Simpson said. "Carlos' defensive ability was noted by opposing coaches and was a definite factor in his selection to the Class A All-Star list.
"We will miss his defensive consistency next year," she added.