Conference days kick off the new year for faculty, staff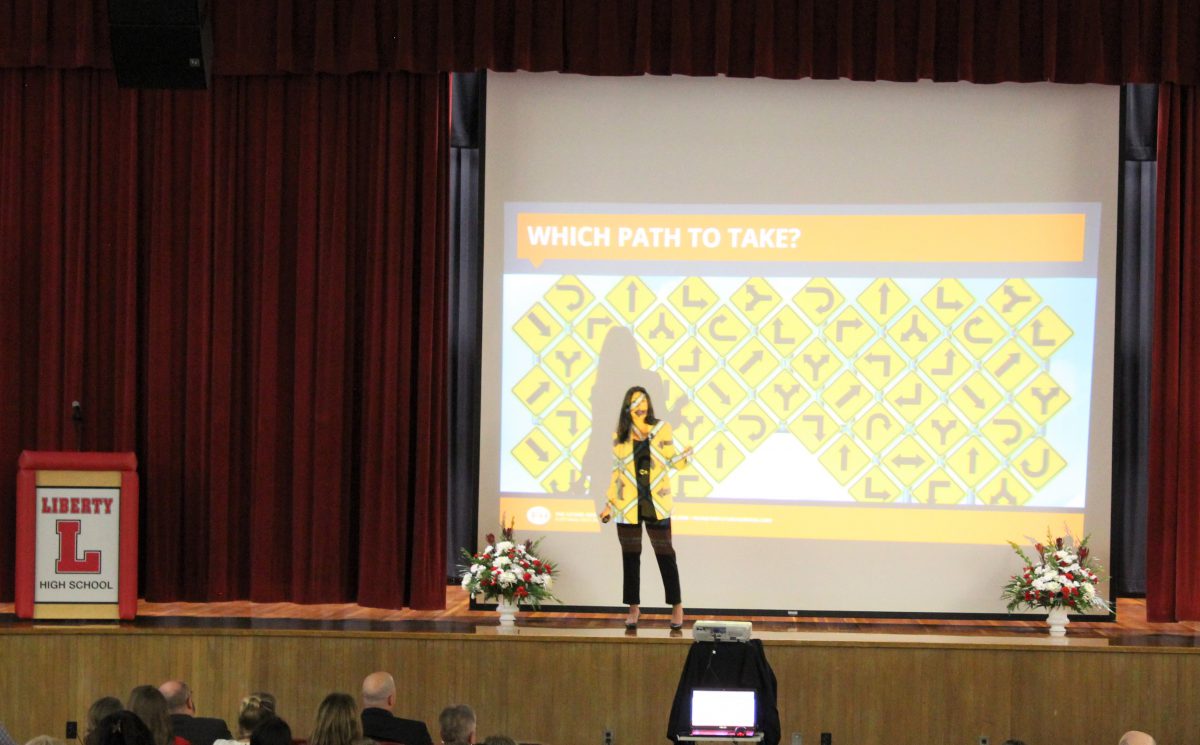 Faculty, staff and administration spent the past two days gearing up to welcome students back to school.
The first of two conference days opened with keynote speaker Erica Orange, executive vice president and chief operating officer of The Future Hunters, one of the world-leading futurist consulting firms. Her presentation, "Failing Forward: The Future of Learning"  focused on looking to the future of education, identifying trends and how to strategize how to most effectively support students and LCSD's vision of cultivating trust and courage to be innovative and to persevere. She discussed how Gen Z is different from past generations and how that generation and future ones are developing biliterate brains — those that can think in the physical and digital realms. The increased use of automation and augmented and artificial intelligence is changing the way educators must think about teaching and learning, she said.
After a welcome and introduction by Superintendent Dr. Patrick Sullivan, BOE President Matt DeWitt and various school union leaders, new members of the Liberty Central School District were introduced and staff members who have years of service milestones were recognized. The superintendent then reviewed the five-year strategic plan, outlined what has been accomplished and offered an overview of what the next steps will be.
There were also presentations on mental health as well as a technology overview. Following meetings and lunch, the afternoon offered time for faculty and staff to work on their classrooms and buildings and complete training.
The second day of conference days included building-specific training, information and meetings as well as overviews of district-wide programs and policies.
We are excited to welcome back our students today, Sept. 7.