LES honors first responders during 9/11 Remembrance Ceremony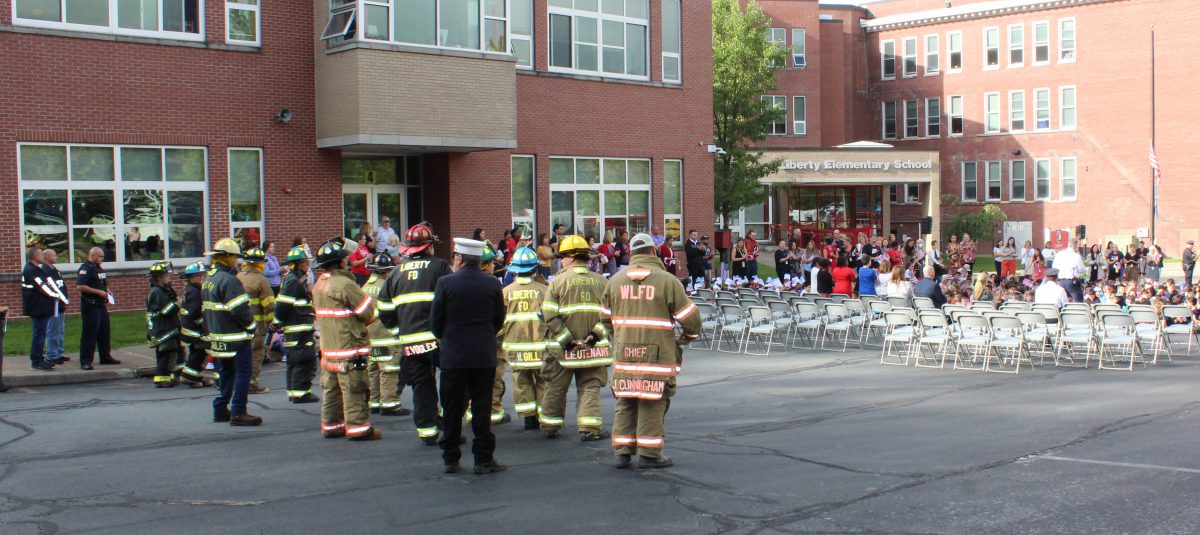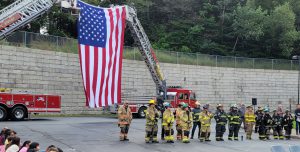 With a backdrop of an American flag hoisted between two ladder trucks, Liberty Elementary students and staff remembered the police, firefighters and all first responders who lost their lives in or because of the tragedy of Sept. 11, 2001. As students learned about what happened on that fateful day in 2001, they also learned about those courageous heroes who made the ultimate sacrifice.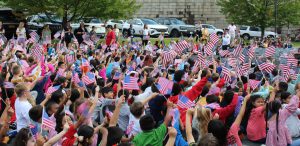 As they waved more than 700 American flags, students and staff honored local law enforcement agencies, firefighters and EMTs who serve our communities today during the annual tribute to those who lost their lives on Sept. 11, 2001. Robert England, the school principal, reminded students that police officers, firefighters and all first responders run to the danger to keep us safe, and they deserve our thanks. He said, "When we see a police officer, firefighter or EMT person in uniform, we will give them a 'Liberty Thumbs Up' as our way of saying thank you for their service and for keeping us safe."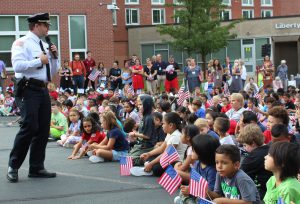 The school invited all past and present law enforcement officers, firefighters and EMTs to the September 11 Remembrance Ceremony. Personnel from the Liberty Police Department, State Police, Liberty Fire Department, Loch Sheldrake Fire Department, Monticello Police Department, White Sulphur Springs Fire Department, New York State Department of Environmental Protection, White Lake Fire Department, Fallsburg Police Department, and many other former first responders were also honored in this solemn learning experience about service and community. Liberty Police Chief Steven D'Agata also spoke about how much police, fire and medical workers mean to the community.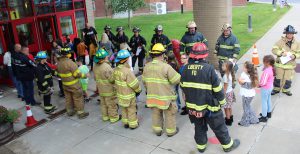 The first responders lined the doorways at the close of the event, as passing students and staff gave thumbs ups, high fives, waves and fist bumps to the guests, who were given American flag pins and thank you cards by students.
See more photos on our Facebook and Instagram pages.