Seventh graders get tasty lessons on healthy eating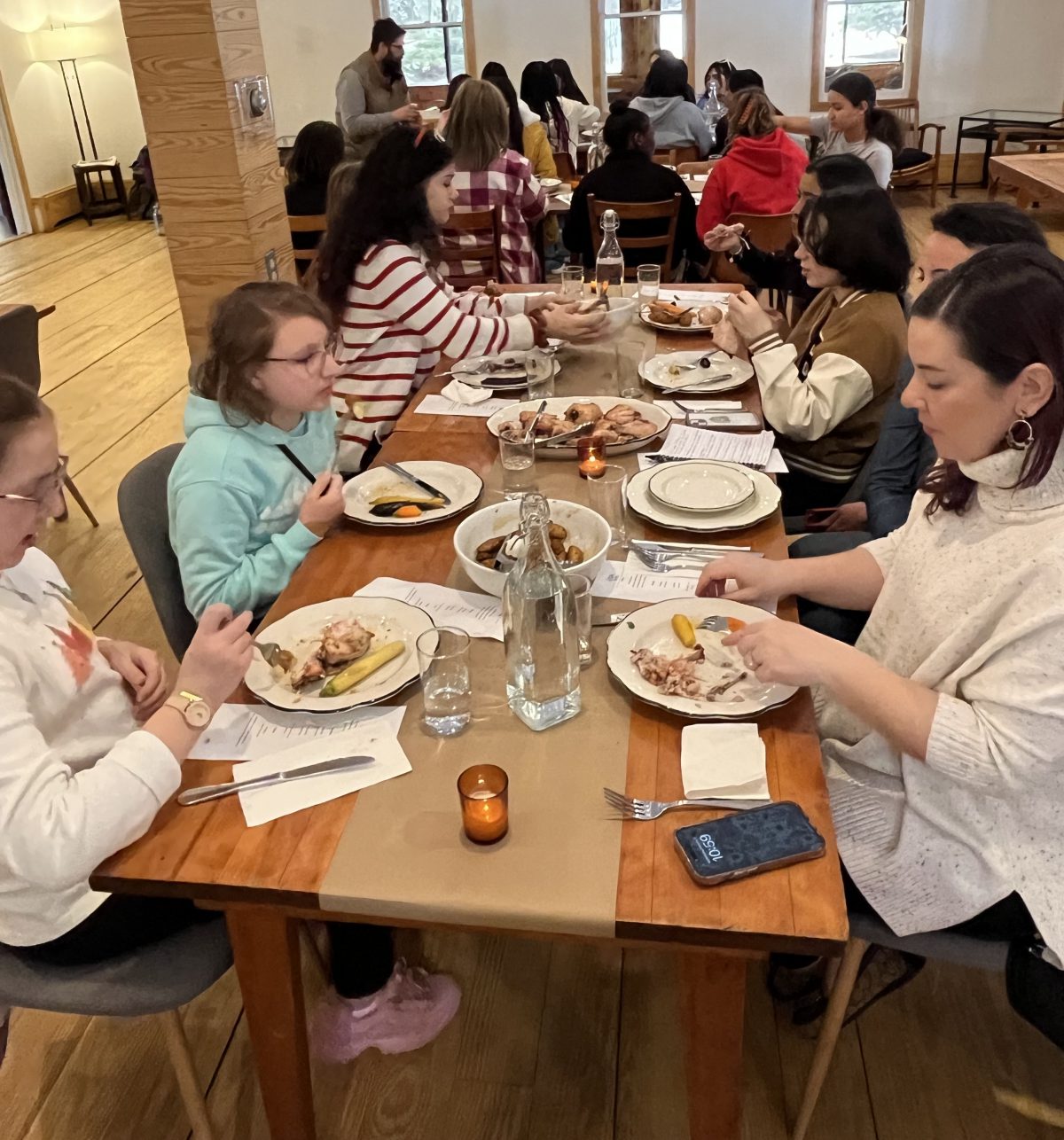 Liberty Middle School seventh grade students recently learned about the health benefits of consuming local foods and the farm-to-table philosophy thanks to Foster Hospitality and its nonprofit, A Single Bite.
This is the second year LMS and A Single Bite have partnered in this program, which is coordinated by Sara Hazlenis, a LCS alumna.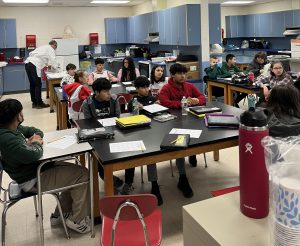 "This program is a great way for students to see different foods that are produced locally, and get them out of their comfort zone by trying new foods that are prepared fresh," said seventh grade health and PE teacher Rich Feeney.
In January, Kyle Goldstein, A Single Bite presenter and LCS alumnus, visited classes and discussed health and nutrition related statistics for New York state and Sullivan County. Chef Peter Yurasits prepared three "bites" for students to taste and then discuss characteristics of each with their classmates. All ingredients came from different areas of the county, and each student was encouraged to try "A Single Bite" of each snack. 
The bites included cheddar cheese on a Granny Smith apple, smoked trout on cucumber, and a potato pancake with applesauce.
Students then took a field trip to Sprouting Dreams Farms in February where they were given the opportunity to explore the grounds with farmer Eugene Thalmann. He discussed goal setting and using resources, as well as conducted a tour of his vegetable farm, which includes three greenhouses that he discussed the purpose for each during the tour. Students sampled a few greens fresh from the garden and enjoyed the company of the farm dog, Loki.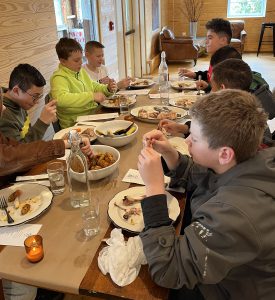 The following week, students were treated to a farm-to-table, family-style lunch at The Arnold House. The meal included fresh salad, roasted chicken, carrots, fingerling potatoes and a lemon honey tart. All ingredients were locally produced and freshly prepared. Students discussed the tastes, smells and textures of the food while enjoying the meal. After each course, the chef shared with the students where the food came from and how it was prepared.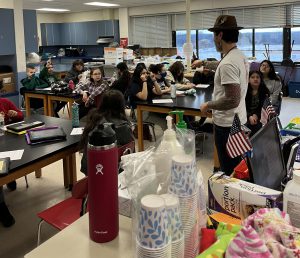 Goldstein returned to the Liberty classrooms mid-February to recap the field trips as well as discuss the difference between real versus processed foods, as well as health benefits. Yurasits prepared three more snacks for the class, and they were asked to once again try "A Single Bite" while describing the food. The bites included parsnip soup, venison summer sausage on a sweet potato chip, and a garlic scape on a roasted carrot.
"It was a great experience," student Tyler Juron said, "because we learned about local foods and got to eat an amazing lunch."