LHS teaching assistant earns MHSSC honor
Teaching Assistant Nancy Katzenberger will be honored later this fall as one the recipients of the Mid-Hudson School Study Council's Support Staff Award for Excellence in Education.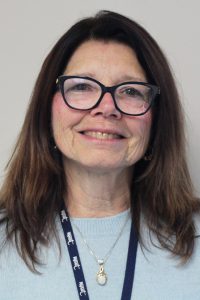 Katzenberger recently began her 27th year at Liberty High School.
"Nancy has the aptitude, ability and motivation to assist with all aspects of learning throughout our high school and has been a model employee," High School Principal Derek Adams said in the nomination letter.
For many years she assisted in the earth science classes before helping in the life skills class two years ago. There she helps students realize their potential by acting as a role model, and she is an invaluable support when teaching students the necessary competencies for being an independent adult.
Her dedication to Liberty goes beyond the students. She is a member of the LHS Building Leadership Team, president of her collective bargaining unit and volunteers her time to the monthly building safety team meetings. As an extension of the safety role, Katzenberger served on the COVID reopening team, which created and executed plans to operate during the COVID-19 pandemic. She also often volunteers to serve on hiring committees as well as other service orientation opportunities.
"What strikes me most about Nancy is her willingness to do what is best for the students, our school and the district," Adams said. "Ms. Katzenberger is a model support staff member and the epitome of a recipient for an award based in educational excellence."
The MHSSC awards for administration, pupil personnel services and support staff services will be presented Nov. 1 at The Barn at Villa Venezia in Middletown. The school board service and community service awards will be presented in the spring