Lessons connect LMS students with others across the globe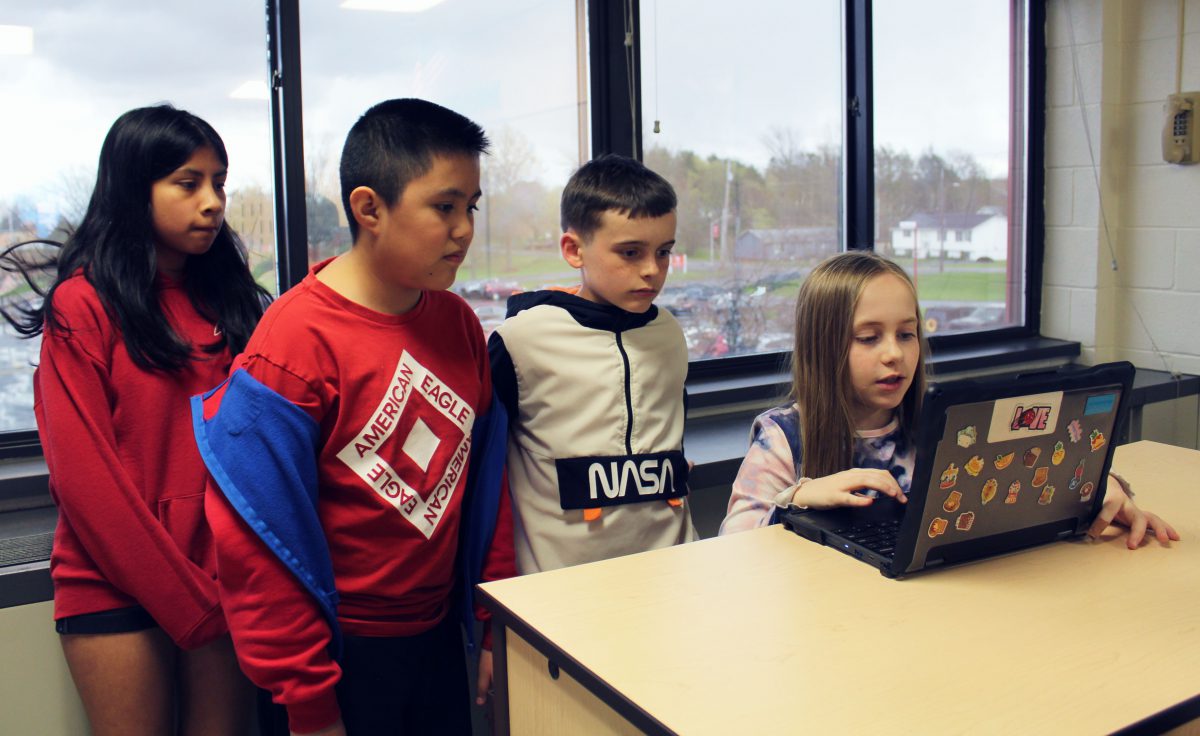 At Liberty Middle School, students in fifth and sixth grades are partners in learning with students from across the globe, thanks to Level Up Village.
The mission of Level Up Village is to "globalize the classroom by facilitating cultural collaboration between students from around the world."
To do that, each class is divided up into groups of about four students. Level Up Village provides a basic lesson outline and an online platform where the interactions take place. Each course is divided into tasks, with each 10-week course consisting of five tasks. Each group is given question prompts, which they use to write a response and record a video of themselves discussing the prompts. Videos, of no more than two minutes per group, are posted weekly on the platform. The groups will then watch the videos from the partner groups in the other country, after which the students create a response to their partners' video and they do the same.
Liberty began using Level Up Village last year.
It is offered as an enrichment activity within the High Achiever MTSS pillar of the LCSD strategic plan. "It works perfectly for fifth and sixth grade MTSS enrichment groups," LMS School Media Specialist Jill Parks said.
The first course, taught by Parks, was STEM-based. Sixth grade students worked with a class in Zimbabwe, where each group researched current public health issues in their area.
Sixth grade ELA teacher Samantha Abplanalp led a course on education, leadership and community service using the book "I am Malala" and working with a group of students in Columbia.
Earlier this year, Parks worked with a group of fifth grade students on a course called "Kenya and New York: Connecting with Communities Around the World," which focused on environmental concerns.
Most recently, Parks has been working with fifth graders focusing on human rights using the book "Esperanza Rising." In this course, students are working with a group in Kyiv, Ukraine.
Students said they have learned a lot about other cultures and how other people live by taking part in the Level Up Village courses.
"I have learned that my life is easier than many others," fifth-grader Brycen Smith said. It taught Hayden Smith, "to appreciate what I have."
They found out there are similarities between the groups of students, too. "Students in Ukraine like the same sports as we do," Antoni Klys said. And "they have the same holidays as us," Zalaina Nash added.
The course also gave students a chance to read a book they may not otherwise have been exposed to, Claire Ferguson said.
Many students also enjoyed the technological aspects of the projects, with many students citing the video-making as their favorite part.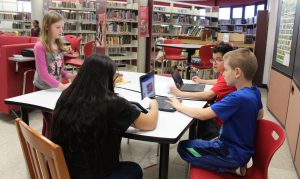 Not only did they gain an understanding about other cultures and technology, the students also learned cooperation and collaboration by working in groups, they said.
Participants in the latest project also recognized how current events were impacting the students halfway around the world.
"(In Ukraine), they have lots of students that left," Lilly Kehrley said.
"They still have hope and made videos for us even though they were in a tough condition with the war between them and Russia," Meily Valencia added.
Learning directly from students in other countries helped change some LMS students' thinking, they said. "These programs made me think differently because I know more about people around the world and how our decisions could affect them," Aiden Herandez Mejia said.
"This program is very student-centered. They take ownership of their work," Parks said. "They like learning about other cultures straight from global peers their own age."
Students will continue to have a chance for that global interaction, Parks said.
"I have already agreed to do at least two more courses next year," she said. "My goal is to incorporate more technology on our end with programs like WeVideo, and Canva, so our students can create even better video presentations."