Class of 2023 perseveres; 105 students graduate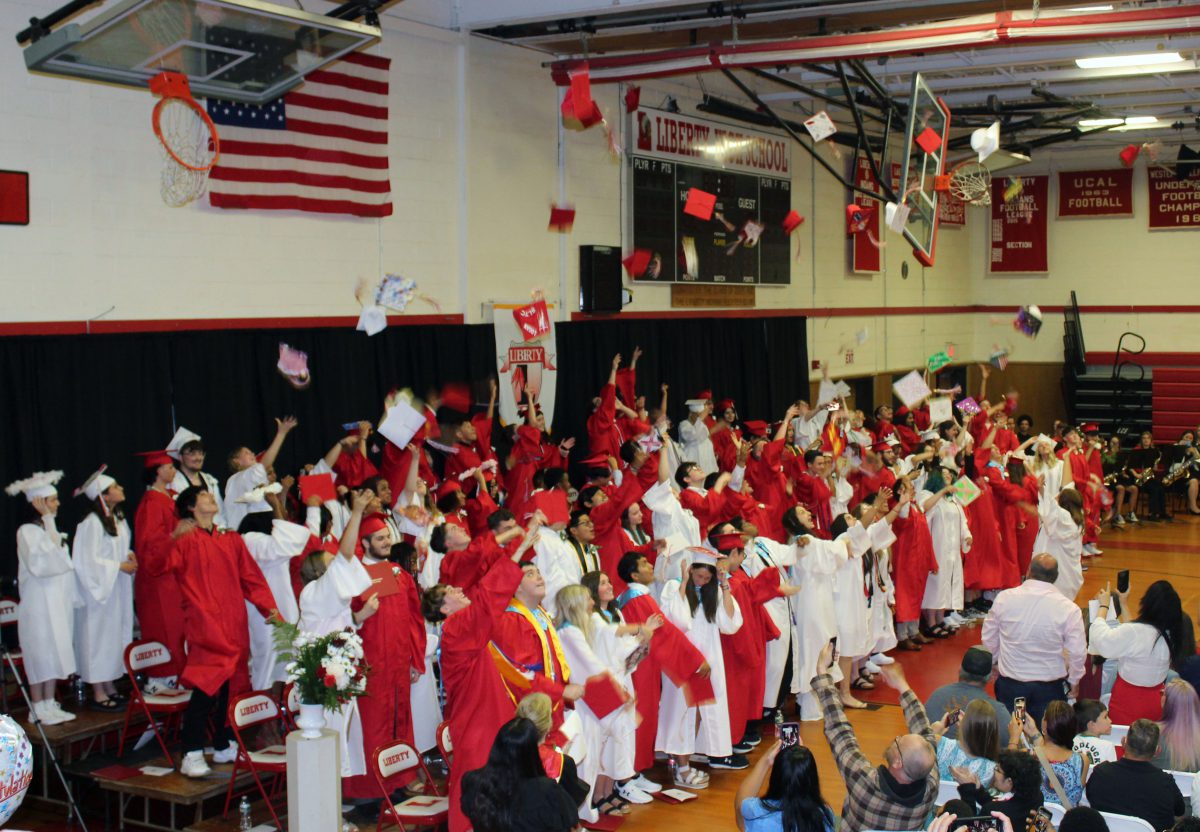 Liberty Central School District gained more than 100 new alumni as 105 seniors crossed the stage of the high school's Robert Van Slyke Gymnasium on Friday, June 23, to officially become graduates.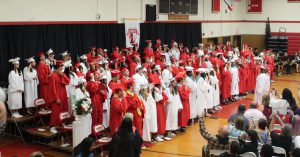 The overarching theme of the evening was perseverance, even to the musical selection of the "Rocky" theme song, played by the high school band. 
"The Class of 2023 represents a class of perseverance and courage," Principal Derek Adams said. "This class is the last high school class to experience pre-COVID, COVID and post-COVID high school life."
Class President Grace Hernandez said the difficulties of the COVID-19 pandemic required the class to adapt to the ever-changing situations. "Every challenge in life presents us with an opportunity to learn and grow and to be something positive," she said. "We had to learn to be more flexible, more adaptable, and most importantly, we learned to hang in there and stick it out in the most difficult of times."
Learning from the difficulties is important, valedictorian Dylan Nichols said. 
"Hardship defines your character. It is the catalyst for growth. So, as we enter into this new territory, I'm going to challenge you all to embrace the difficulties that you experience. Handle them to the best of your ability, and learn from those experiences," he said.
That thought was echoed by Superintendent Dr. Patrick Sullivan.
"Throughout our academic and career experiences, we will always face setbacks, and only you can allow these setbacks to become failures," he said "There is a difference between setbacks and failures, but that difference is up to you. If you allow a setback to stop you from moving forward, it becomes a failure."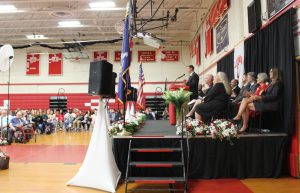 Showing the flexibility that the Class of 2023 has had to embrace over the past four years, the ceremony was originally scheduled to be held outside on the football field, but storms forced the event to be moved into the high school gym.
"I think it may be fitting to have the Class of 2023 to have graduation in this gym as the last class to be recognized as Liberty Indians," Adams said. "This gym represents the history and pride of Liberty as the Indians, and I cannot think of a better class to carry this legacy."
Because of a state mandate, Liberty has chosen a new mascot and team name, the RedHawks, that will be effective at the end of the 2022-23 school year.
"This class has overcome too much to think that this graduation is where it ends, so don't be sad that it's over, but instead be happy. Be happy for the good times that we've had at Liberty, and the good times to come," Salutatorian Jackson Wolcott said. "Be proud of our accomplishments here at Liberty. To my class, remember to be thankful for those who helped you get to this moment because without them, who knows what the Class of 2023 would look like."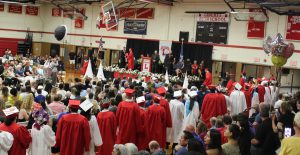 Those classmates have been important, Nichols said. 
"I've learned what it means to be a part of a community where we have all done our best for one another," he said. "Whether it was the painting of senior rock, playing sports, or waking up at 4 a.m. to see the sunset together, this year has taught me what Liberty Pride is all about."
Nichols' father, Board of Education President John Nichols, also spoke of the importance of community. 
"It takes a community to raise a child," he said. "Remember all those that played a role as you grew into the incredible young adults that you are." 
He also offered advice for the Class of 2023.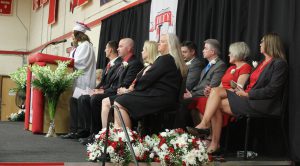 "You have the choice between good and bad. I'm not talking about right and wrong. I'm not talking about good from evil. What I'm talking about is people and circumstances," he said. "If you do focus on the negative, this is what will drive your future. Conversely, if you can focus on the good in people and the good in situations, and find the silver lining, your future will reflect those positive attributes and your future will be bright."
Hernendez challenged her classmates to make that future bright, for themselves and others. "Wherever you go in life, go with all of your heart," Hernandez said. "Go into the world and do well, but most importantly, go into the world and do good."
To see the full ceremony, click here.
See more photos on our Facebook page.