District Administration
Superintendent
See the Liberty Central School District webpage here
Dr. Patrick Sullivan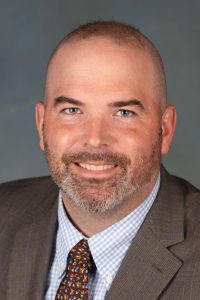 Dr. Patrick Sullivan has served as superintendent at Liberty Central School District since July 2021.
He began his time at Liberty in 2016 as assistant director of student services, and in 2018 became assistant principal of Liberty Middle School. He was named assistant superintendent in July 2019.
During his time at Liberty, Dr. Sullivan implemented several initiatives to improve educational and emotional supports as well as safety and security.
Dr. Sullivan completed his undergraduate degree at St. Lawrence University and later earned a Master of Science in Education from Long Island University and a Certificate in Advanced Graduate Studies in Educational Leadership and Administration from Long Island University. He earned his doctorate in educational leadership from Manhattanville College.
Assistant Superintendent (Interim)
Marianne Serratore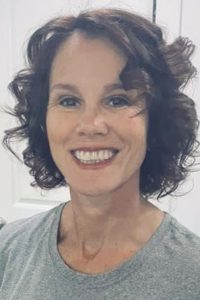 Marianne Serratore has been appointed interim assistant superintendent at Liberty Central School District. She is expected to serve in that role through June 30 as a search for a new assistant superintendent is underway.
She began her career as a teacher in the Washingtonville School District, where she nurtured young minds, both in and out of the classroom, even taking a leave of absence to teach in a bilingual school in Cali, Colombia
Transitioning into administration, Serratore served Valley Central School District for 21 years, initially as an assistant principal before becoming a well-respected elementary school principal for 15 years. During her tenure, she built a solid reputation as a student-centric, community-focused and academically rigorous leader.
In 2018, she  joined the Central Office team, initially as director of curriculum and instruction, and was later promoted to assistant superintendent. Over five years, she played a pivotal role in enhancing academic and social-emotional programs for students at all levels. Notably, she led the COVID-19 Task Force, ensuring the timely opening of schools in 2020 and creating a teacher-developed online educational program for K-12 students.
Upon her retirement from the Valley Central School District in the summer of 2023, Serratore was invited to assist San Miguel Academy in their mission to break the cycle of poverty through education. During her short time there, she made substantial improvements to their systems and overall culture, leaving a positive impact
Assistant Superintendent for Business
See more on our business office here.
Laurene M. McKenna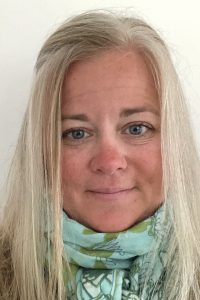 Laurene M. McKenna began her role of assistant superintendent for business in August 2022.
She taught high school mathematics for 23 years, nine at Liberty, before  taking on her new role in the district office.
She received her Bachelor of Arts degrees in mathematics and Spanish from Rosemont College, and her Master of Science degree in mathematics from the University of Vermont.
She has also received Certificates of Advanced Study for School Building and District Leadership from SUNY New Paltz, and for School District Business Leadership from The College of St. Rose.
High School
See our high school webpage here.
Principal
Derek Adams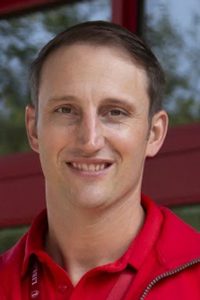 Derek Adams began serving as LHS principal in July 2018.
He is a graduate of Livingston Manor High School, Sullivan County Community College and SUNY Cortland. He started his teaching career in 2005 at Sullivan BOCES, teaching physical education, before serving as the assistant principal and director of physical education, health and athletics at Tri-Valley Secondary School.
In 2016, Adams was appointed high school assistant principal and athletic director at Wallkill Central School District.
In 2020, he earned an excellence in administration award from the Mid-Hudson School Study Council.
Assistant Principals
Stephen Matuszak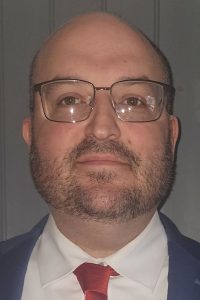 Steve Matuszak has served as assistant principal at LHS since April 2020.
He grew up in the Binghamton, New York, area. He began his educational career as a substitute in the Maine-Endwell school district after earning a bachelor's degree in secondary education with a focus in social studies from Mansfield University in Pennsylvania.
Matuszak moved to Sullivan County in 2007 to take a seventh and eighth grade social studies teaching position at RJK Middle School in the Monticello Central School District, where he also was a coach. He was the school's behavior specialist his final year. He also earned a master's degree from the University of Scranton in curriculum development and design, and completed his certificate of advanced studies in educational leadership from SUNY New Paltz in 2019.
A Liberty resident, he is married and has two daughters.
Middle School
See our Middle School webpage here
Principal
Heather Cheh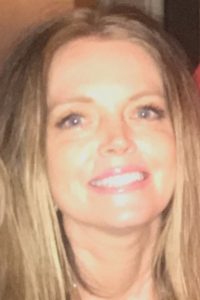 Heather Cheh began serving as the Liberty Middle School principal in December 2019.
She has a family with a military background, so she has lived in eight states and one European country.  Cheh served as an assistant principal at Liberty High School from 2017 to 2019. She began her teaching career 1996 at James McHenry Elementary School in Lanham, Maryland.
Cheh has been a teacher for grades 1-3, an instructional coach for teachers in grades K-6, and adjunct instructor at Laramie County Community College, as well as the curriculum director at the Center for Discovery in Harris, New York, for five years.
She is also a proud parent of two Liberty graduates.
Cheh  earned her Bachelor of Arts degree in elementary education from the University of West Florida, Pensacola, Florida, and her Master of Education degree in elementary/secondary administration/supervision from Bowie State University in Bowie, Maryland .
Assistant Principal
Katlyn Rusin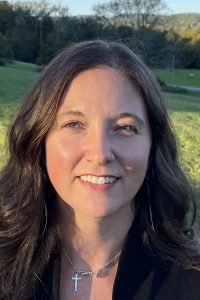 Katlyn Rusin began serving as Liberty Middle School  assistant principal in October 2023. 
A 2004 graduate of Liberty Central School, she has been teaching English language arts in Liberty since 2014, and served as the eighth grade advisor for four years.
Rusin earned her bachelor's degree in English and a Master in the Art of Teaching from SUNY New Paltz, and a Masters in Educational Administration from Grand Canyon University.
She began her teaching career at Sullivan West, where she taught for two years.
Elementary School
See our Elementary School webpage here.
Principal
Robert England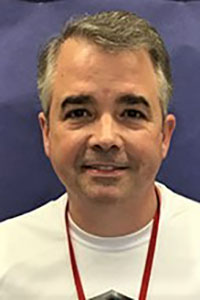 Robert England started as principal at LES in July 2022. He had served as assistant principal there since 2016. In that time, he focused school improvement efforts on safety, social-emotional wellness and instruction. He has led professional development in the building for all of his years at Liberty Elementary School.
Previously, England worked for the Regional Special Education Technical Assistance Support Center (RSE-TASC), where his work focused on school and district systems improvement.
He earned his bachelor's degree in history from Dominican College, and his Master of Science in instructional technology from New York Institute of Technology. He earned his school building leader and school district leader advanced certificate from the SUNY New Paltz.
Assistant Principals
Dr. Jodie MacKrell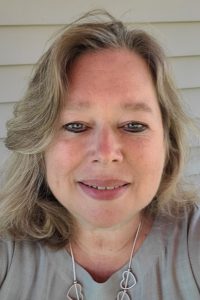 Jodie MacKrell was named an assistant principal at LES in July 2022. She was hired as the dean of students at LES in January 2020.
She grew up in Middletown, attending Pine Bush and Middletown schools.  She received a Bachelor of Arts degree with a major in history and a minor in English from the University of South Florida, a Master of Science degree in school leadership from Nova Southeastern University, and a Doctorate of Education degree in educational leadership from the University of Florida.
MacKrell began her teaching career in 1995 with Lee County Public Schools in Fort Myers, Florida, as a middle school ELA and history teacher.
Brittney Cunningham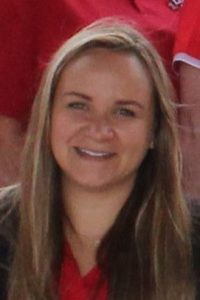 Brittney Cunningham was named an assistant principal at LES in July 2022.
She is a Sullivan County local, born and raised, who lives in Swan Lake.
She is an alumna of Sullivan West, Sullivan County BOCES Career and Technology, Sullivan County Community College, SUNY Cortland, SUNY Oneonta and is furthering her education at SUNY New Paltz. She holds educational certificates in childhood education, literacy and administration.
Cunningham has been an educator for the past 10 years. She began her full-time teaching career in Liberty at St. Peter's Regional School before joining the Liberty Central School as an elementary teacher in 2016.
Student Services
See more on Student Services here
Director of Student Services
Deborah DeGraw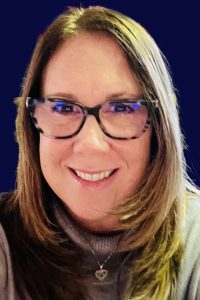 Deborah DeGraw has served as director of Student Services at Liberty Central School District since July 2021.
She started working at Liberty in September 2016 as a high school special education teacher who taught English. In February 2019, she was named assistant director of student services. Before coming to Liberty, she spent 13½ years as a middle school special education teacher for Sullivan BOCES.
She is certified in special education K-12, English 7-12 and school leadership.  She received her bachelor's degree in 1998, a master's degree in 2002 and a certificate of advanced study in 2009, all from SUNY New Paltz.
Assistant Director of Student Services
Amy Lynne Black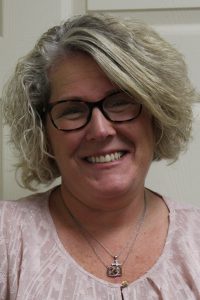 Amy Lynne Black has served as Liberty's assistant director of student services since August 2021.
An alumna of Liberty Central School District, she began working as a teacher aide for special education at LES in 1993.
For the next nine years, she continued to work as a teacher aide and substitute in all three buildings while she worked to get her teaching degree.
She earned her Associate of Arts degree in liberal arts/elementary education from Sullivan County Community College in 1998, followed by her Bachelor of Science degree in elementary education and Master of Science degree in special education from SUNY New Paltz in 2002.
She began teaching full time at LHS in 2005 as a special education teacher after filling several leave replacements and a year at a neighboring district.
In 2020, she received her Certificate of Advanced Study in School Leadership from SUNY New Paltz.
District Office
District Data Coordinator/District Security and Privacy Officer
See more on district data privacy here.
Stacy Feasel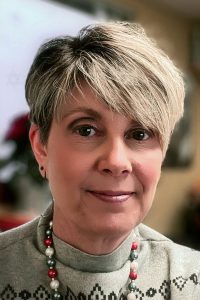 Stacy Feasel  has been working as the district data coordinator and district privacy officer since 2022. She has worked for the Liberty Central School District since 2000. The DDC is responsible for the accuracy and submission of all the district state reports for all student enrollment, demographics and other related records. As DPO, Feasel monitors internal compliance, informs and advises on data protection for all personal identifiable information, investigates all possible data breaches, and reports all breaches as to ensure all stakeholders rights in accordance with state and federal laws.
Through 2010, she taught in the middle school as a fifth and sixth grade teacher. In 2011, Feasel became the math interventionalist for fifth and sixth grade. In 2019, she became the Middle School's dean of students, and the Multi-Tiered System of Support facilitator. MTSS uses student data to drive the instruction to support all students.
Feasel is certified in elementary education, and grades 7-12 social studies. She also has a second master's degree in administration.
Director of Technology
See more on our technology department here.
Patrick Killian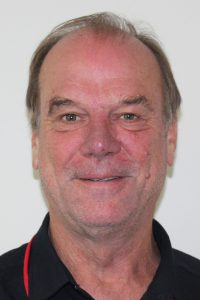 Patrick Killian began serving as the district's director of technology on July 1, 2023.
Before coming to Liberty he served most recently as a teacher at the Orange-Ulster BOCES Career and Technology Education center. He had also worked as a teacher at the Sullivan County BOCES CTE, as well as a multimedia technician for the library system.
Before entering the educational field, he worked in the family telecommunications business as well as in the emergency radio communications field.
When not focusing on technology, Killian, a Liberty High School graduate, is a volunteer firefighter and is owner and operator of Pat's Ag-Venture, which includes vegetable farming, beekeeping and raising chickens for meat. It also has a specialty lumber component with a sawmill, kiln and planer. The farm is also federally licensed to produce ethanol fuel.
Director of Facilities
See more on our buildings and grounds department here.
Albert Demarmels
Albert DeMarmels has served as director of facilities of Liberty Central School District since July 2018.
Before coming to Liberty, he served a similar role at Sullivan West. He started working in school systems' facilities departments in Jefferson-Youngsville in 1990.
He is a lifelong area resident and a Liberty graduate.