The Liberty Central School District Wall of Fame Committee is pleased to announce its two honorees for the 2023 Wall of Fame: Joyce Eggler Teed and Daniel C. Thalmann.
Joyce Eggler Teed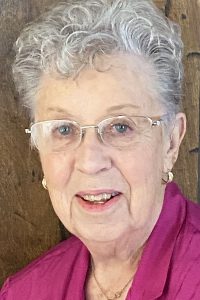 Joyce Teed is a 1958 Liberty graduate whose commitment to the community and youth began when she was hired to work in Liberty schools in 1967. Her work ethic and creativity led to her accruing many responsibilities. She assisted in the establishment of systems and processes that helped the school run efficiently. As computer technology emerged, she worked to learn this technology and eventually became the go-to person if there was a problem with the equipment or programs.
She held many roles at Liberty, including secretary at White Sulphur Springs Elementary School, and then the Middle School, where she became a mentor, impacting the lives of numerous students. She served as substitute coordinator, school tax collector and a member of the Liberty PTA, and as a school board member.
Her service to the community went beyond the school setting. She was a star athlete who saw the need to provide various opportunities for girls and young women in the community. She was a co-founder of a weekly girls softball team and chartered a 4-H Group. She was also involved in her community through her church as well as various municipal and community boards.
Her cheery disposition, ability to mediate difficult situations and willingness to volunteer have left a lasting impact on Liberty school and community, with her compassion and leadership shaping the generations that followed.
Daniel C. Thalmann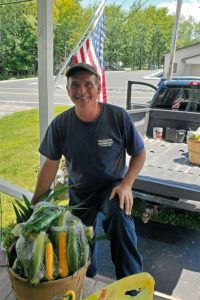 A 1981 Liberty graduate who was born in Liberty, Danny Thalmann dedicated his life to his community, serving through his business and devotion to his family and community.
After graduating, he served in the Coast Guard for three years. He came home to Liberty and opened his business, Thalmann's Service Center, in 1989, where he looked out for his customers and helped those in need — even those who were strangers.
He served in several local organizations, including the Elks and Lions. He also donated his time and money to several organizations including Liberty Rotary Club, the Boys & Girls Club, Liberty Cub Scout Pack 717, AYSO Soccer, Little Leagues, Soap Box Derby and the Liberty Fire Department. He was named a Paul Harris Fellow Award winner for his contributions to Rotary.
His monetary donation helped ensure the Liberty Class of 2022 would be able to have a prom and senior class trip, since the COVID pandemic prevented many of the traditional fundraising activities He volunteered to transport and bag vegetables to various sites for A Single Bite weekly for two summers during COVID.
Danny was described as a selfless man who put his family and dedication to the Liberty community above all else. His death in 2022 left a hole in the community felt by many.
The Wall of Fame
The Wall of Fame was established in 2011 by the Board of Education to honor extraordinary alumni. Nominees are judged on exceptional accomplishments and significant contributions within their career, community or personal life. The two honorees will be inducted during the Liberty Central School District Wall of Fame ceremony in June. Planning for the invitation-only event is underway. Former inductees' information can be found on the district website
Post navigation