Mascot committee meets, discusses options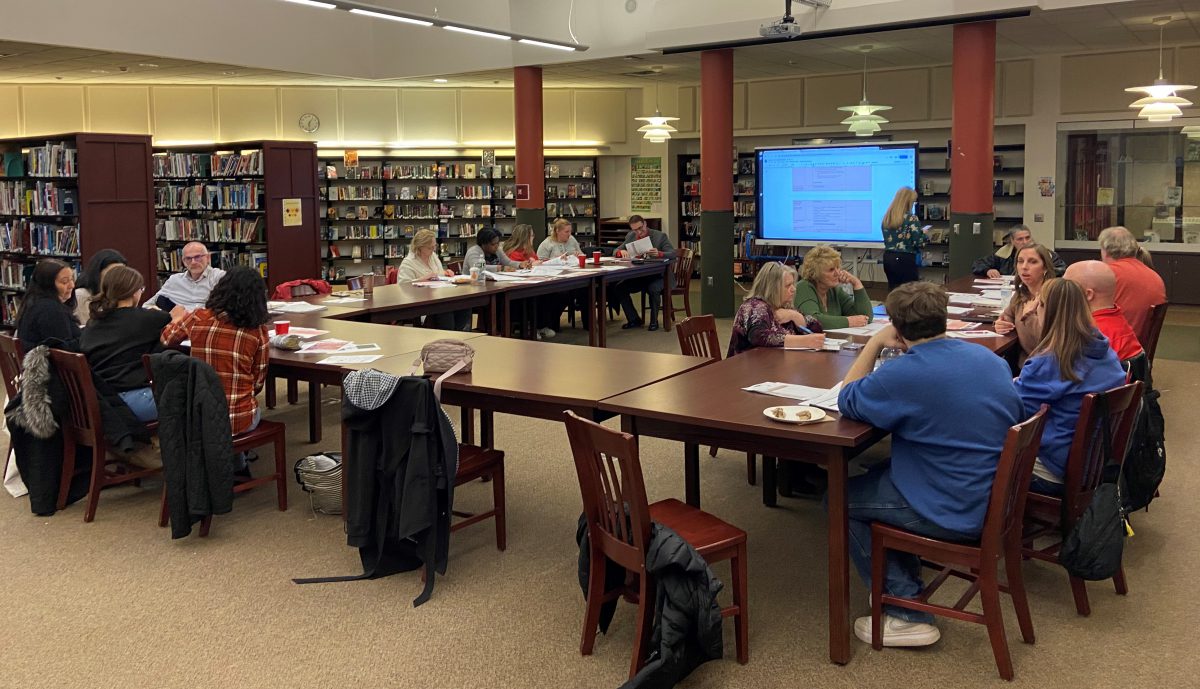 Liberty Central School District's Mascot Committee held its first meeting on Thursday, March 2, with about 20 people taking part. Committee members included students, alumni, faculty, staff and administrators.
The committee was formed following a community forum held last month to address the pending required change to Liberty's mascot. In November, following a June ruling from the state's highest court citing the Dignity for All Students Act, SED mandated that all publicly funded schools stop using Native American and indigenous mascots, logos and imagery or risk losing state funding.
During the committee meeting, which lasted about 90 minutes, participants reviewed key points highlighted in the forum, as well as the strategic plan.
For the bulk of the meeting, members broke into four groups to review the nearly 500 survey submissions as well as identify three mascot choices and explain how they align with LCSD's mission, vision, beliefs and strategic plan. The groups each also identified three ways to choose the new mascot, as well as how to communicate and implement the new mascot. 
A proposal, awaiting final approval from the state Board of Regents, reads: "By the end of the 2022-23 school year, boards of education must commit, via resolution, to eliminating use of all Indigenous names, logos and mascots. Such resolution shall identify a plan to eliminate all use of the prohibited name, logo or mascot within a reasonable time, which shall be no later than the end of the 2024-2025 school year."
"We are not going to rush this decision," Superintendent Patrick Sullivan said. "We are continuing to gather input from members of the Liberty community to make sure we make the best possible choice to embody what this district stands for and means to the community."
The committee will meet again next month, and efforts to gather student input will also be planned.