LMS students hear about mascot change, share ideas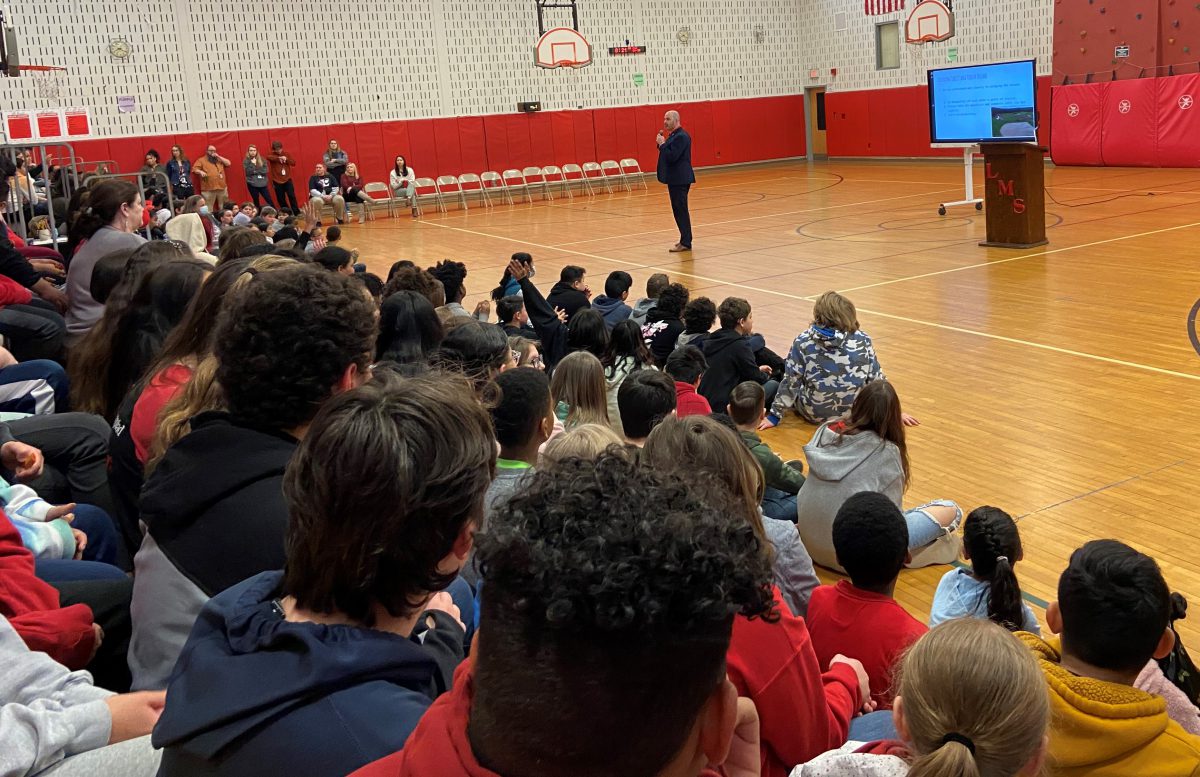 On Monday morning, Liberty CSD Superintendent Dr. Patrick Sullivan met with middle school students to discuss the district's ongoing efforts to choose a new mascot.
Like in the community forum held earlier this year, he went over the history of the mascot in Liberty, why the mascot change is needed and what the district is doing moving forward.
Following the presentation, students provided additional ideas on what the mascot should be and offered thoughts on how it should be chosen.
The middle school student presentation followed the first mascot committee meeting held earlier this month. It was the first student-centered meeting planned to get input on the pending change. Dr. Sullivan will also offer presentations in the high school social studies classes and will set up meetings with the elementary school students.