LES teacher earns MHSSC Teaching Excellence Award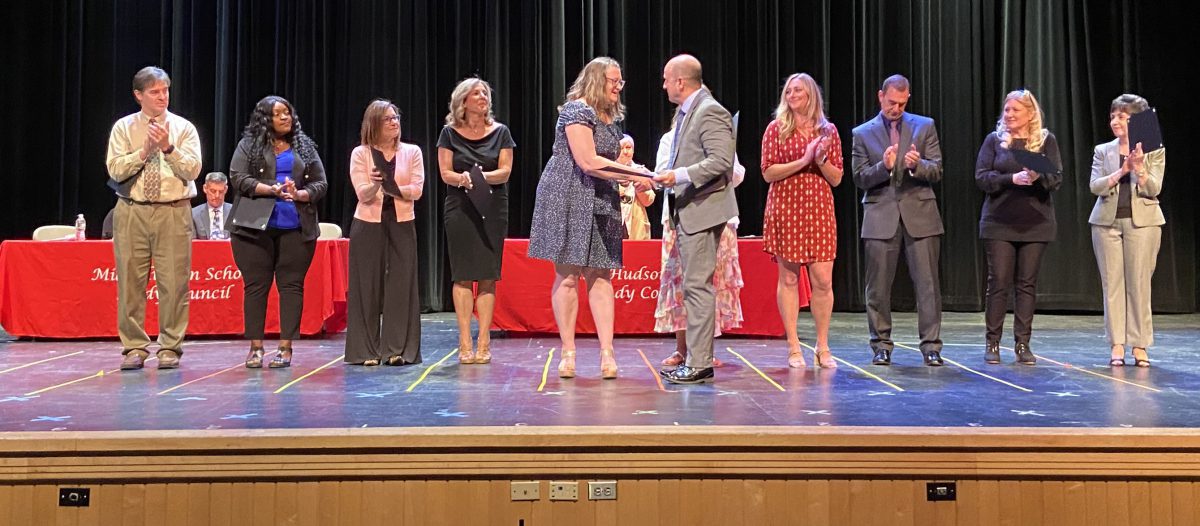 Liberty Elementary School teacher Robbi Philips was awarded a 2023 Teaching Excellence Award by the Mid-Hudson School Study Council on Thursday, May 18, in Rockland County. She was one of just a dozen teachers selected from many nominees across the seven counties that comprise the council. 
"Liberty is very fortunate to have such a knowledgeable, respected and effective teacher as Robbi Philips," Superintendent Patrick Sullivan said. "Her willingness to go above and beyond to make Liberty a great place to learn is an asset to us all."
Philips has been teaching at Liberty for more than 23 years. In February, she was awarded one of the LCSD's Excellence in Service awards. Over the arc of her teaching career, she has been  a special education teacher, reading teacher, interventionist, instructional coach, department facilitator, union representative and perennial leader. She is also an active member of the district's strategic planning committee, the Liberty Elementary annual priority planning committee, the social-emotional wellness committee, and a building representative for the local teacher's union. 
"Teaching is meeting the needs of students in the way that works best for them," Philips said. "I want every child I meet to know that they are valued, loved, and that they are capable of whatever they want to accomplish."
Philips is a reading teacher and a facilitator for the ELA department and MTSS (Multi-Tiered Systems of Support). She is leading her colleagues through the seismic shifts from balanced literacy and guided reading to the science of reading where explicit, systematic instruction in how letters represent sounds is the most effective way to fundamentally teach kids how to read words. 
T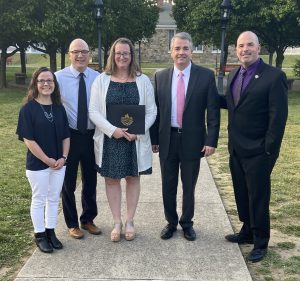 hese shifts are very challenging, LES Principal Robert England said, and Philips is that trusted colleague and expert to bring those seismic shifts in practice forward for the benefit of all Liberty students. "Her outsized effect on the growth and capacity of the Liberty professional learning community has improved their collective efficacy and sped up curriculum implementation by months or perhaps even years," England said.  
Her work with many new and untenured teachers is a particular piece of her legacy, England said, as teachers are not entering or staying in the profession. Philips' ability to enter into trusted coaching relationships to support and develop new teacher pedagogy is a significant and powerful way she has chosen to give even more to Liberty, he said.
"I do my best to support my colleagues in helping all students to reach their full potential," Philips said.
Philips' passion for teaching is a family tradition. Her husband, David, is a teacher at LES, and there are multiple generations of teachers on both sides of the family. Their son Caleb is working in higher education at SUNY Plattsburgh; another son, Andrew, is an elementary school teacher; their daughter, Rebecca, is a college student and substitute teacher when not in semester session; and their youngest, David, is a junior at Liberty High School.
"To receive this award is truly an honor," Philips said. "I am thankful to work in a place where I am blessed to be part of an amazing family of colleagues and administrators."