Elementary Concert a success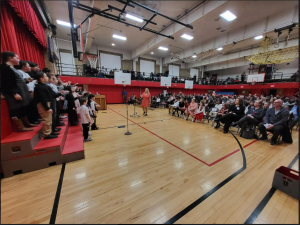 For the first time in three years, the fourth graders performed a concert at the Elementary School on Thursday night.
The students worked hard to deliver a great performance in the winter concert.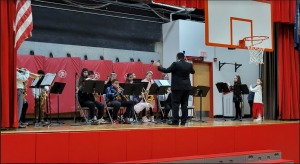 The Elementary School thanks Eric Aweh and the entire district music department, who were all present for the concert; Emily McConnell who graciously played piano; the staff of Liberty Elementary school; the fourth-grade team for all of their flexing to make it all happen each day; and  Roothland Medina and Jamie Ward, for all of their many hours before school, during school and after school to make these events happen.
See more photos on our Facebook page