Class of 2019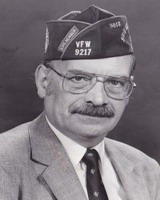 ---
Jack Simons lived his life as a servant-leader who believed in giving back to his country, community, and family. He served his country during the Korean War and was awarded the Combat Infantry Badge and the Purple Heart. Jack was an active member of the V.F.W organization where he served as the NY State Commander for one year and later procured a place on the National Council.
He belonged to the American Legion, the Disabled American Veterans, and the Military Order of the Purple Heart. Jack was also very active in the community and local politics. He was a member of the Volunteer Fire Department Ontario Hose Co. #3; served as Town of Liberty Supervisor for four years; was a member and past president of the Greater Liberty Chamber of Commerce; past President of the Town of Liberty Democratic Committee, and past Treasurer of the Sullivan County Democratic Committee.
Jack was awarded the Elks Distinguished Citizenship Award and the Veterans of Foreign War-Citizen of the Year in 1998 and the Greater Liberty Chamber of Commerce Citizen of the Year in 2001. He was known by many as the "Clam Bake Master," and was head cook for the Local VFW Post #9217 and Ontario Hose Co. #3.
Jack and his wife Carol M. Simons had five children: Craig Simons, Kim Simons, David Simons, Grant Simons, and Gail Fairbairn; 11 along grandchildren and two great-grandchildren.
Class of 2017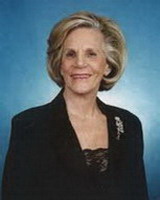 ---
Elaine Grossinger-Etess is a graduate of Liberty High School and was a key member of the Liberty community and its history. Her family owned and operated the Grossingers Hotel and Country Club, one of the most famous resort hotels in the country.
She was Executive Vice President and co-owner of Grossingers prior to its sale in 1985. From 1990 until 2014 she was Director of Hospitality at Forest Trace, a resort retirement community in Lauderhill, Florida. She has been President of Elaine G. Etess Associates since 1985.
In addition to her work at the hotel, Elaine was a leading figure in Liberty Central School District's education system. She served on the Board of Education for 15 years (five as president) and was chair of the Education Program Committee of the NYS School Boards Association.
Mrs. Etess is the widow of Dr. David Etess, a psychiatrist, the mother of three children, grandmother of six and great-grandmother of four. She frequently lectures about Grossingers and her family.
Class of 2016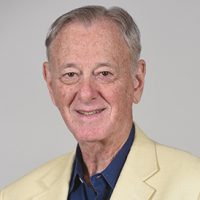 ---
Melvin Urofsky is Professor Emeritus of History at Virginia Commonwealth University. Before joining VCU as chair of the History Department in 1974, he taught at the Ohio State University and SUNY Albany.
Mr. Urofsky has lectured in Europe, Asia and Australia and has spoken at colleges and law schools across the U.S. He has served as historical consultant to the Touro Synagogue Foundation and has been a consultant to other groups, including the Virginia Historical Society and Beth Ahabah Museum.
Mr. Urofsky writes widely on constitutional history and is editor of the Journal of Supreme Court History. His book "Louis D. Brandeis: A Life," published in 2009, won the Jewish Book Council's Everett Award as the Book of the Year, was chosen for the Ambassador's Award by the English-Speaking Union of the U.S., and won the Griswald Prize of the Supreme Court Historical Society. His latest work is "Dissent and the Supreme Court: Its Role in the Court's History and the Nation's Constitutional Dialogue."
He lives with his wife Susan in Maryland. They have two sons, Philip, a lawyer, and Robert, the director of accreditation for school counseling programs.
---
Dr. Austin H. Cantor is Emeritus Faculty at the University of Kentucky.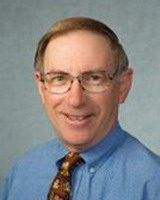 Dr. Cantor started his academic career after completing his PhD in Nutrition at Cornell University in 1974. He worked in research and extension as a member of the Poultry Science faculty at Ohio State University. In 1981, he joined the Department of Animal and Food Sciences at the University of Kentucky, where he has been involved in poultry nutrition research, teaching graduate and undergraduate courses, and serving as the academic advisor for many undergraduate and graduate students. He is best known for his research on selenium nutrition and on nutritional methods for improving sustainability of production and the nutritional value of poultry products.
In his teaching he employed conventional methods as well as a variety of distance learning techniques. This enabled him to reach students across Kentucky, the country and overseas.
Throughout his career, he has served in a variety volunteer leadership positions both in academia and in the community. He served as a Peace Corps volunteer in Chile; as a consultant/lecturer in numerous countries; as an external PhD examiner for overseas universities, and as an editorial board member of national and international scientific journals.
Dr. Cantor and his wife Susan live in Lexington. They have three adult children and four grandchildren.
---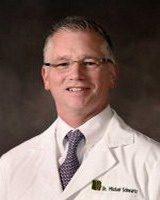 Dr. Michael Schwartz is an Oral Surgeon at The New York Center for Orthognathic and Maxillofacial Surgery.
Dr. Michael Schwartz is an oral surgeon specializing in temporomandibular joint disorder and cancer reconstruction at The New York Center for Orthognathic and Maxillofacial Surgery.  His mission has been to make all patients feel respected, informed and comfortable. He has visited developing countries to perform reconstructive surgery.
Dr. Schwartz joined the NYCOMS team in 1989 upon completion of his maxillofacial surgery residency at Long Island Jewish Medical Center.  Dr. Schwartz has built a reputation known for caring for the patients that require TMJ and reconstructive surgery. His desire and main focus are his patients and he has changed the lives of many throughout the world.
Class of 2015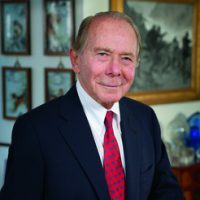 ---
Maurice R. "Hank" Greenberg is an entrepreneur, business executive and Chairman and CEO of C. V. Starr and Co., Inc. He is the former chairman and CEO of American International Group which, under his leadership, became the largest insurance company in the world.
He joined C. V. Starr as vice president in 1960 and was given the additional responsibilities of president of American Home Assurance Co. in 1962. He was elected director of C. V. Starr in 1965, president and chief executive in 1968 and chairman and chief executive in 2005. Mr. Greenberg retired as chairman and chief executive of American International Group Inc. in 2005, after four decades of leadership that created the largest insurance conglomerate in history and generated unprecedented value for the shareholders.
Mr. Greenberg serves on the International Business Leaders' Advisory Council for the Mayor of Shanghai, Han Zheng. In 1994, he was appointed senior economic advisor to the Beijing Municipal Government. He was awarded "Honorary Citizenship of Shanghai"  in 1997 and the "Marco Polo Award" in 2005.
Mr. Greenberg is a member of the International Advisory Council of the China Development Bank, a member of the Council of International Advisors of the Hong Kong Special Administrative Region, and a member of the US-China Business Council. In 2014, he was named the most connected business executive in New York by Crain's New York Business.
Mr. Greenberg is  former chairman of the New York Federal Reserve Bank and is a former director of the New York Stock Exchange. He is honorary vice chairman of the Council on Foreign Relations, former chairman and current member of U.S. Korea Business Council and former chairman of the Asia Society. He is the founding chairman of the U.S.-Philippine Business Committee and vice chairman of the U.S.-ASEAN Business Council. He is also chairman of the Starr Foundation in the U.S., which provides major financial support to institutions worldwide in the areas of education, scholarship assistance, medical research and healthcare, human needs, culture and public policy.
He served in the U. S. Army in Europe during World War II and in the Korean conflict, rising to the rank of Captain. In 2014, Mr. Greenberg was  awarded the French Ordre National de la Légion d'Honneur for his service during World War II. He is also the recipient of The Bronze Star.
Class of 2014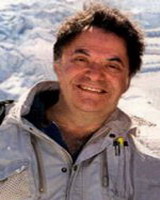 ---
Mr. Joseph Rubin is difficult to describe as his many accomplishments are intertwined like the roads of a superhighway.  All of these roads lead to an incredible life and career. He left the halls of Liberty High School in 1956, not the high school on Buckley Street, but what was originally LHS on Main Street. This was the last class to matriculate before the school became a centralized district.
Mr. Rubin earned his undergraduate degree from Columbia College, his Juris Doctor from Harvard University and two more advanced degrees in international relations and political science from Columbia University. A Fulbright scholar, he studied Central American economic integration, and his studies were extended by Congress to conduct a comparative study of economic integration in South America.
In 1968 he began practicing law as an associate and special counsel, establishing  Joseph Rubin and Associates, in 1981. In 1986, he founded Rubin & Bailin, LLP with partner Marc Bailin, a law firm specializing in international and domestic corporate law, mergers and acquisitions and international transactions.
Mr. Rubin returned to Columbia University in 1973 where he began his teaching career, and for more than 30 years he taught law and business course. He taught numerous management programs on mergers and acquisitions, conducted seminars on problems of foreign companies doing business in the USA; instructed executives on international law and international regulation; created programs on the foreign reach of U.S. laws such as antitrust law; created and directed programs for Soviet executives to deal with the problems of privatizing industry in the USSR and instructed Chinese executives on real estate development, finance and regulation of the telecommunications industry.
From 1995-2007, he served as Executive Director for the International Technical Assistance Program for Transforming Economies through the School of International and Public Affairs at Columbia University, a program that provides education and executive training programs in business management, finance, marketing and entrepreneurship to managers in the former socialist states and developing economies.
He has served as a co-founder or member of the Board of Directors of more than 20 companies, in fields such as medical and wellness, biotech, fast food, email and internet technology, real estate and education.
Mr. Rubin has visited 132 countries and speaks four languages (and can conduct research in two more). A passionate artist, he plays trumpet and Baroque recorder, taught Latin American Dance while in college (learned at Grossinger's), studied opera singing, has appeared in movies and is an avid photographer.
---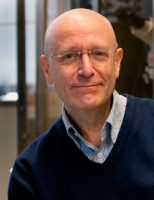 Dr. Steven Schiff's mission was simple and ambitious:  find better ways to treat epilepsy, Parkinson's disease, Lou Gehrig's disease and infant hydrocephalus.
As the director of the Penn State Center for Neural Engineering, Professor of Neurosurgery and Brush Chair Professor of Engineering, Dr. Schiff has spent decades researching the physics of nervous system disorders. By focusing on understanding the pathological dynamics in the brain in terms of the underlying physics and how technology can help treat these diseases, he believes the future of treatment for brain and behavioral disorders will often lie not in medication or surgery, but in electrical-stimulation therapy or in layman terms, pacemakers for the brain.
Graduating from Liberty High School in 1974, Dr. Schiff began his career at M.I.T., where he received his Bachelors of Science degree in 1977. At Duke University, he achieved his MD in 1980, his PhD in Physiology in 1985 and completed his general surgery internship in 1981. After finishing his neurosurgery residency at Duke in 1989, he began a Pediatric Neurosurgery fellowship at Children's Hospital of Philadelphia.
Prior to being recruited by Penn State in 2006, Dr. Schiff was Krasnow Professor of Neurobiology, Professor of Psychology and Chief of the Neural Dynamics Laboratory at George Mason University, and was a past attending neurosurgeon, Associate Director of the Center for Neuroscience and Behavioral Medicine, and co-director of the Epilepsy Surgery Program at the Children's National Medical Center in Washington, DC.
Dr. Schiff is a Fellow of the American Physical Society, Fellow of the American College of Surgeons, and a Fellow of the American Association for the Advancement of Science. He has been listed in the Guide to America's Top Physicians, served as the Divisional Associate Editor for Physical Review Letters, and is a member of the Editorial Boards for the Journal of Neural Engineering, Journal of Computational Neuroscience, and the Physical Review. He holds seven patents for different devices that help control and correct neurological disorders, and wrote the first book on Neural Control Engineering.
In 2011, he testified before the U.S. House of Representatives Committee on Foreign Relations Hearings on Africa, Global Health and Human Rights for his work treating and preventing Infant and Child Hydrocephalus in Eastern Africa. The World Health Organization estimates that neonatal infections lead to the death of over 1 million infants each year, mainly in sub-Saharan Africa and Southern Asia. The microorganisms that cause these infections in the developing world differ from those seen in the United States, and Dr. Schiff and the colleague who inspired him to join this effort, Dr. Ben Warf, are developing new ways to treat this disorder. By testifying before Congress, Dr. Schiff and Dr. Warf made valuable strides in raising awareness of this world-wide health issue.
At the Penn State Center for Neural Engineering, Dr. Schiff has assembled and leads one of the most interdisciplinary bioengineering collaborations in the nation, with the common goal of contributing significantly to the next generation of brain interface technologies.
Dr. Schiff believes that the future of seizure treatment and perhaps the treatment of brain and behavioral disorders belong to electrical-stimulation devices. The stimulation, delivered by means of thumbnail-sized computer chips, sends tiny jolts of electrical current applied to specific neural targets. The goal is to block abnormal electrical patterns and stop the symptoms of disease  seizures, migraines and tremors  before they happen. The purpose of Dr. Schiff's work is to replace surgery and medication, when possible, as the treatment for those suffering with chronic neurological disorders.
A Pediatric Neurosurgeon, Dr. Schiff's research interests focus on understanding pathological dynamics in the brain in terms of the underlying physics, and how technology based on this understanding can treat epilepsy, Alzheimer's disease, Parkinson's disease and chronic pain.
Class of 2013
---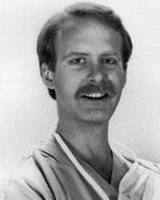 Dr. Glenn Zurawski was born and raised in Liberty and attended Liberty Central School since kindergarten. By all accounts, he was an excellent student and a very talented musician. A top-ten graduate in 1969, he was active in many different school-related organizations; Honor Society, Editor-in-Chief of the Comment, Academic Block L scholar, band and orchestra member, Thespian Club and Math Club member.
His musical talent was the avenue by which his career path would travel. He competed in NYSSMA, receiving 6A ratings on four instruments (piano, organ, violin and bassoon) and received and accepted a scholarship to Wittenberg University in Springfield, OH to study music.
Halfway through his freshman year, Glenn changed his major to pre-med and graduated Magna Cum Laude in 1973 with a BA in Biochemistry and a minor in music. He continued his education at SUNY Upstate Medical Center in Syracuse where he earned his medical degree in 1977. After completing his internship at the University of Southern California/Los Angeles County Medical Center and his residency at Moffett Memorial Hospital in San Francisco, he began his career as an anesthesiologist and surgeon.
Dr. Zurawski began working in private practice and was affiliated with Mills Memorial Hospital in San Mateo, CA. He became C.E.O. of his medical group, Anesthesia Care Associates, and was instrumental in founding one of the first pain control clinics in the San Francisco Bay Peninsula region. In addition, he helped establish a new surgery center at Mills Memorial Hospital and served as the Medical Director of the center from 1983-1995.
In his spare time,  Dr. Zurawski was, indeed, a doctor. His visionary medical care extended to the care of premature and high risk newborns. He was known for his work in the anesthetic management of these children in conjunction with extremely difficult surgeries. He developed specialized equipment to assist in their respiratory care, which lead to publication in several prestigious medical journals, including the New England Journal of Medicine. He has also worked side by side with some of the leading cancer surgeons in the world to perfect the life-saving anesthetic techniques that are now used in facilities all over the world.
Class of 2012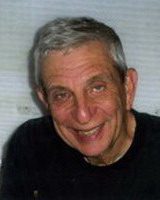 ---
Dr. Austin Frishman, like most entomologists, can trace his love of insects back to childhood. Born in Brooklyn and raised in Sullivan County, Dr. Frishman recalls first being fascinated with bugs at age three. Having grown up on a farm in Ferndale as an only child with few neighbors, the natural world was the focus of his attention and from his inquisitive mind and hands, few creatures went unobserved or collected.
Having started his formal education in a one-room school house in Ferndale at age four, he later transferred to the newly centralized school district in Liberty. During his senior year, he met his future bride, Barbara, to whom he has been married to for more than 50 years.
Upon graduating in 1958, he continued his education at Cornell University where he completed his Bachelor's and Master's degrees in Entomology. He earned his Ph.D. from Purdue University where he taught and worked with the Indiana Pest Control Association.
In 1967 he headed back east the head up a structural pest control curriculum at SUNY Farmingdale on Long Island. During his tenure there he was awarded the first Teaching in Excellence Award and was nominated for Distinguished Professor. He also began his consulting business, AMF Pest Management Services, and conducted technical training sessions at pest control companies.
In 1976  he wrote the first pesticide training manual of the NYS Department of Environmental Conservation and left teaching to become a full time consultant, lecturer and researcher. From 1980-1983, Dr. Frishman led a research team with whom he would develop a revolutionary product; the first successful German cockroach bait known as Combat or Maxforce.
He is a published author, has received numerous industry awards and has served as a consultant in over five different industries. As pest control professional, researcher and writer, he has traveled well over two million miles and to seven countries and almost all 50 states.
---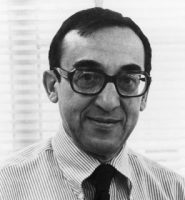 Steven J. Ippolito's 38-year career with the Liberty Central School District began with tennis. He was hired under the pretense that since he could play tennis, he could teach it. So his first role, one of many at Liberty, was that of 6th grade tennis instructor.
Mr. Ippolito, a World War II veteran, attended Buffalo State College on the G.I. Bill in 1952. In addition to tennis, his teaching assignments at Liberty were that of sixth grade teacher, high school social studies teacher and ultimately the high school librarian. It is in this final role that is his most fondly remembered.
He began working in the I.M.C. or Instructional Media Center as the Audio-Visual Coordinator in 1968 while still teaching social studies. He was the prototype of today's media specialist. Filmstrips, slide and 35 mm projectors, microfiche, cassette and record players were the media tools of the era.
Working with teachers and department chairpersons, Mr. Ippolito helped coordinate independent study projects using this new technology. With the advent of computer media, he helped students conduct research using the search engines of the time that were linked to the BOCES facility. He taught students to use the 8mm film editing equipment, and mass media projects were judged by SUNY Albany's film department.
As advisor for the Audio-Visual Club, he supervised members as they delivered and set up the various forms of media needed. Throughout his tenure he was the mentor to a number of successful students including Mitch Etess, Daryl Berman and Jeff Goldner and fellow Wall of Fame inductee Alan Gerry.
What stands out to students above and beyond his audio-visual prowess was his kindness. He is recalled as fair, patient, calm, compassionate and encouraging. He was known to be a great listener who didn't pass judgment and would go out of his way to help any student.
---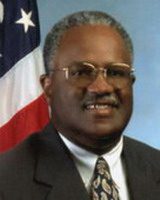 Joseph R. Lewis rose through the ranks of the Federal Bureau of Investigation due to his qualities of integrity, character and leadership that have guided him and helped to create an outstanding record of distinction and accomplishment.
Born in Panama City, Panama, Mr. Lewis' family immigrated to the United States in 1960 and settled in Liberty. As a Liberty High School student, he was a standout athlete, competing and lettering in basketball, football and track. His talent on the court earned him a scholarship to play basketball for both Gannon College and SUNY Oneonta.
After earning degrees in political science and business economics, Mr. Lewis joined the FBI's Washington office as a support employee and within a year was designated an accounting technician,  the precursor to today's financial analyst, and was transferred to the agency's Atlanta office. By 1979, he was a special agent assigned to the Chicago office where he worked moved up the ranks to head the division's public corruption unit.
In 1996, he became the first African-American in the racially charged state of Alabama to be named Special Agent in Charge of the Birmingham office. There he helped lead the investigation into the bombing of an abortion clinic in Alabama, GA, a case that would expose the man eventually identified as the Olympic Park Bomber, Eric Robert Rudolph.
In 2000, Mr. Lewis oversaw yet another controversial and historical investigation, one that would reopen the 1963 bombing of the 16th Street Baptist Church in Birmingham, AL, in which four African-American girls were killed and 22 others injured. This flashpoint in the civil rights movement inspired Spike Lee's 1997 Academy Award nominated documentary, 'Four Little Girls." Justice would come 40 years after their death, when the investigation headed by Mr. Lewis led to the successful conviction of Thomas Blanton, then 63 years old. One of four KKK members responsible for the bombing, he was found guilty of four counts of murder and sentenced to life in prison.
From Birmingham, he was transferred to Newark where he was again the first African-American to lead a division of 355 people. His final position before his retirement in 2005 was that of Deputy Assistant FBI Director in Charge of Criminal Investigations and Intelligence.
Making his way into the private sector, Mr. Lewis served as Senior Director of Corporate Investigations for Wal-mart's Global Security Division. He retired, again, in 2012, to spend more time with his family.
---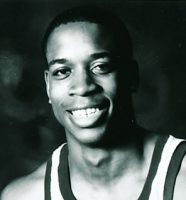 Maurice "Mo" Martin's basketball skills in high school created a "magical experience" according to a former classmate, and it was no surprise that Mr. Martin was recruited by Saint Joseph's University in Philadelphia to play Division I hoops.
While a junior at St. Joseph's, Mr. Martin was among the final 16 players vying for 12 spots on the 1984 Olympic team, which included Michael Jordan, Charles Barkley, Patrick Ewing and Chris Mullin. He didn't make the team, but on the day he was cut by U.S. Coach Bob Knight, Michael Jordan stopped by, threw his arms around his shoulder and told him he'd see him in the NBA.
In his senior year he was named an Associated Press Honorable Mention All-American and was also named Atlantic 10 Player of the Year. He was a three-time selection to both the All-Conference team and the All-Big 5 squad. In 1986, he was one of five Saint Joseph's Hawks to be chosen in the first round of the NBA Draft, drafted by the Denver Nuggets and taken 16th overall.
After averaging 3.4 points in 43 games in his first NBA season, he tore cartilage in his right knee early in his second and third seasons and his injuries kept him off the floor for all but 23 games. In a Sports Illustrated article, his former St. Joseph's coach, Jim Boyle stated "Maurice was fabulous, a gifted player. I
think he would have been an NBA All-Star if he hadn't gotten injured. That's how good he was."
Recalling the abrupt end to his NBA career, Martin says "When I knew (my basketball career) was over, I said, 'OK, I've got to pick myself up from the bootstraps.  I can wallow in sorrow and feel sorry for myself or I can get up and move forward and live life. As you struggle, you realize that the sun is rising in the
east and setting in the west. The world is spinning, man, and you've got to get back in the game. My dream was to play in the NBA, to go up against the best, and I did that. In so many ways I was fortunate."
Mr. Martin and his family currently lives in Denver where works for the Denver Nuggets organization in the engineering department at the Pepsi Arena.
---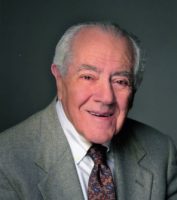 Thomas Nickou is remembered by his former students for his incredible blackboard drawings. Using colored chalk, Mr. Nickou brought to life frogs and flowers, atoms and amoebas. His creative approach to teaching made him a favorite among the hundreds of students who passed through his classroom.
Like many artists, it is this effortless display that fascinates those who lack artistic ability. Though his talent comes easy to him, he will humbly tell you that his artistic development was purely practical; a skill that every science major at Cornell University needed to illustrate what they saw through the microscope.
After serving in the Navy, Mr. Nickou attended Cornell University Agricultural College and Syracuse University, where he completed his graduate work and met his wife of 51 years, Bernadine. They married in 1951 and shortly after moved to Liberty, where Mr. Nickou began teaching and where together they raised four children.
Mr. Nickou's career as Liberty teacher spanned 31 years, from 1953-1984. During that time, he embraced the challenges and opportunities bestowed upon him. Not content to simply teach, Mr. Nickou helped develop science curriculum including non-regents biology, geology and earth science; he developed a hands-on program for elementary level science, a drug and alcohol awareness program and a CPR program; he started and advised the Biology Club, First Aid Club, the Junior Ambulance Club and the Annual Science Fair.
Before and after his retirement, his commitment to Liberty and Sullivan County is evidenced by his involvement in numerous organizations. He has been an active leader in both the Girl Scouts and Boy Scouts organizations, was a charter member of the Town of Liberty Ambulance Corps where he served on the Board of Trustees and was the Education Officer. He was active in the American Red Cross and was an advocate and trainer for first aid, CPR and other life-saving coursework. Today, he is a very proud volunteer at the Museum at Bethel Woods, where, incidentally, visitors have the opportunity to purchase a custom print of his watercolor of Yasgur's Farm.
---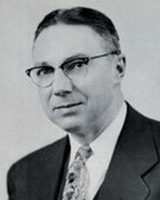 David E. Panebaker began his distinguished career as the Liberty High School principal in 1931. The start of his 34 years in education came during one of the most difficult periods in American History; the Great Depression. He would retire during one of the most turbulent periods in our history; the height of the Civil Rights Movement.
During Mr. Panebaker's tenure, numerous programs and classes were introduced to Liberty students. Programs including instrumental music, orchestra, home economics, and guidance; the formation of the Student Council and the National Honor Society; the resurrection of the baseball team and the formation of the football, track and wrestling teams were also accomplished during his time as principal.
Two major accomplishments would highlight his time at Liberty. The first accomplishment was the centralization of the many small schools in this locale into one school district known as Liberty Central School District. The consolidation helped to provide more educational programs for the students. After this was accomplished, Mr. Panebaker assumed the title of District Principal, the precursor to today's Superintendent of Schools.
The second major accomplishment, just a few years before the conclusion of his extraordinary career, was the planning, construction and completion of the Buckley Street Junior/Senior High School in the early 1960's. The new building was state-of-the-art and modern. To honor Mr. Panebaker's devotion to the district and its students, the high school auditorium was dedicated in his honor.
Outside of school, Mr. Panebaker was fully engaged in the numerous volunteer and civic organizations, before and after his retirement. Within the community, he served as the Liberty Public Library President, Executive Board member of the Orange-Sullivan Council of the Boy Scouts of America, was a member of the Sullivan County Community College Board of Trustees during the formation of the college; President of the New York State High School Athletic Protection Plan and President of the NYS Athletic Association, member of the Red Cross and Sullivan County Health Association, a member of the Liberty Lions and Past President of the Sullivan County Golf and Country Club. He was also the club champion at one time.
---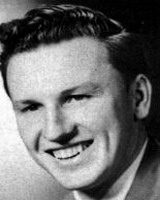 Harry Rapenske, or "Mr. Rip" to the students he taught and coached, began his career at Liberty in 1956. He proudly taught students from grades K-12, served as director of physical education, coached numerous sports including football, basketball and baseball and was Athletic Director from 1974-1984. Today, you can find him in the stands, cheering on today's athletes, supporting their efforts and championing the school district he loves.
Mr. Rapenke will tell you that the keys to his success lie in the following: discipline, firmness, fairness, loyalty, enjoyment and preparedness. As a teacher, he realized that traditional sports weren't for everyone and he included alternatives so everyone had the opportunity to enjoy his classes. He included adaptive physical education into the curriculum before it became a state mandate because he wanted all students to develop and succeed.
Mr. Rapenke's ability to energize and motivate students in school and life made up the core of his educational and coaching style. As a coach, his record is beyond impressive. Three championship football teams (two others tied), seven baseball championships, three in basketball. During his term as Athletic Director, Liberty won 18 championships and earned the reputation of always being competitive and respected in all sports throughout their section.
---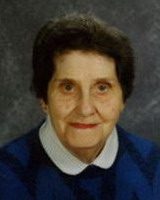 Carmela Staropoli, better known as "Grandma Carmela," was Liberty Elementary School's first Foster Grandparent. The title was one she cherished; a role she assumed daily with pride and delight. The Foster Grandparent program matches local senior citizens with elementary classrooms, where they act as a teacher's helper and volunteer grandparents.
For 17 years, hundreds of children passed through the doors of teacher Cathy Wilhelm's classroom and through the arms of Grandma Carmela. Mrs. Wilhem's first year teaching was also Ms. Staropoli's first year as a Foster Grandparent. Together they navigated their new roles, helping each other become comfortable in the uncharted territory of shaping young minds.
For Ms. Staropoli, coming to Mrs. Wilhelm's class each day was not something to keep her busy. She was already an energetic senior who was active in Corporal Russell D. Sprague Post #109, American Legion, in Liberty where she had served as commander and chaplain. She was a member of the Women's Army Corps Veterans Association, a charter member of the Monticello Kennel Club, a past president of the Sullivan County Italian-American Association and a member and treasurer of the Liberty Lioness Club. She was a volunteer with the Sullivan County Office for the Aging, a former member of the Livingston Manor Senior Citizens and a board member of the Liberty Rural Housing Agency.
As classroom helper, she assisted with filing, copying and collating the busy work of an efficient classroom. Her military background as a Staff Sergeant in the US Air Force instilled in her a dedicated and professional work ethic. It was her role as student helper, however, that brought her true joy. She enjoyed leading the students in small-group spelling and math games, and her favorite time of day was hearing the children read to her. Her pride in each student as she listened was palpable, her compliments plentiful. If a child struggled with a task she was patient, if they needed someone to listen she was that caring ear.
As a veteran, she initiated the Color Guard at the bi-monthly Celebrate Success programs and worked hard to instill a sense of pride in our country. She helped run mock elections for the governor and presidential elections and each year she borrowed a model voting booth from the Government Center. She spearheaded Christmas and Valentine's for Veterans' card programs and encouraged children to create the best card they could because that might be the only card a Veteran receives.
When new Foster Grandparents came onboard she mentored them and when she saw child outside of school, their enthusiastic hugs greeted her. When meeting their parents, she always made it a point of letting them know what a "wonderful, precious child" they had because she sincerely wanted all parents to feel that way about their children, too.
---
Class of 2011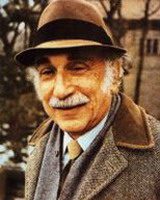 Irvin Borish was born on Jan.21, 1913 in Philadelphia, to Lithuanian Jewish immigrants. The family moved to Liberty after his father contracted tuberculosis and was admitted to the renowned Loomis Sanatorium. After graduating from Liberty High School in 1930, he enrolled in the arts and sciences program at Temple University, but soon recognized that the Great Depression limited career opportunities for liberal arts students. At the suggestion of an uncle who was an optometrist, Borish enrolled in Chicago's Northern Illinois College of Optometry.
He began classes knowing little about optometry other than its job prospects were promising. He soon realized, however, that he had found his passion. He excelled as a student maintaining a perfect 4.0 average; the best record in the institution's history.
In 1944, Dr. Borish started a successful private optometric practice in Kokomo, Ind. Following a heart attack in 1973, he retired from private practice and returned to teaching and research at Indiana
University's Optometry School. He left Indiana to assume the Benedict Professorship of Optometric Practice at the University of Houston. The university later established the Irvin M. Borish Chair in Optometric Practice, an endowed chair with more than $1 million of support. In 1995, Indiana University honored him by establishing the Borish Center for Ophthalmic Research.
Over his career, Dr. Borish authored the first of numerous editions of "Clinical Refraction," a standard textbook for optometry students. He lobbied for the establishment of an optometry school in Bloomington, Indiana, wrote nearly 100 articles, delivered numerous lectures, served as a visiting professor to at least nine optometry schools, and patented hard toric and bifocal contact lenses. He was active in the Association of Schools and Colleges of Optometry, coauthored the original manual used to accredit optometrists, and helped set standards for the safe manufacture of contact lenses.
---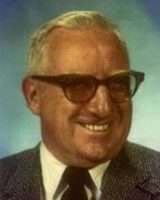 James Burke spent 32 years of his life living out the statement "Be careful what you know, you might have to teach it one day." Social studies teacher, department chairperson and ultimately vice principal of Liberty High School, Burke served his students with a devotion that those who teach understand well.
His career at Liberty began in 1953, when the high school was still on Main Street. He moved to Liberty from Dunmore, PA to take a job as a social studies teacher. After settling in, his new bride Margaret followed, also taking a job in Sullivan County as a teacher. Together they raised six children, four of whom still live in Sullivan County.
Described as a fair and compassionate teacher, Mr. Burke took a keen interest in his students and encouraged them to work to the best of their abilities and to find their passion; be it sports, music or academics. His compassion extended beyond the classroom as well. In the long Sullivan County winters, it was unsettling to him that some students were without hats and gloves. Mr. Burke collected money from friends, business associates and others to set up an account at Sullivan's Department Store. Those who were without hats and glove were sent to Sullivan's to get what they needed to say warm.
In retirement Mr. Burke taught driver training through Sullivan County BOCES. He noticed, however that some students did not have the ability to read the written test and therefore would never pass the driving exam. To help those students, he went to Albany and fought to have provisions put in place for students to access to a test reader who would to read the questions to them.
Burke's commitment to the community was clear to all who knew him, and he served as a member of the Liberty Zoning Board of Appeals and Chairman of the Liberty Democratic Committee.
In a poem  given to him by a student, they write "Love to me is someone who understands and cares and is there when you are down and out of luck  but most of all, love to me is someone who treats
you and your family like people not like a piece of junk." It was Mr. Burke's compassionate, strong-willed character that made him unforgettable to students and colleagues alike
---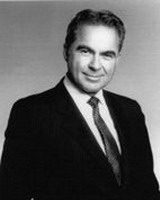 Alan Gerry was the founder, Chairman and Chief Executive Officer of Cablevision Industries Corporation. After nearly four decades in the cable television business, Mr. Gerry directed the nation's largest privately owned cable company operating 64 cable systems in 18 states and employing more than 2,500 people. With over 1.3 million subscribers at year-end 1995, CVI became the 8th largest multiple system operator in the United States.
In the cable financial community, Mr. Gerry was recognized for creating innovative capital structures that enabled the financing of CVI's remarkable growth without accessing the public equity markets. Even as the company grew significantly, he insisted that CVI remain in close touch with its subscribers providing consistently outstanding customer service.
Mr. Gerry was a pioneer from a technical standpoint as well. His innovative use of microwave technology helped make large-area rural cable systems economical and extended cable's reach. He was among the first to use fiber, installing fiber-optic cable in 1989 in west Los Angeles. CVI merged with Time Warner, the nation's second largest cable operator, in 1996.
Today, Mr. Gerry continues as one of the nation's entrepreneurial leaders. In 1996, he founded Granite Associates, L.P., a private investment company. He continues to serve as its Chairman and C.E.O.
Mr. Gerry also created the Gerry Foundation, with one of its goals being the revitalization of the economy of Sullivan County. One of its first initiatives in 1996 was the purchase of the original Woodstock festival site and several hundred surrounding acres for the purpose of building an arts and entertainment complex.
Mr. Gerry has been the recipient of numerous awards and citations including the most prestigious award granted by the cable television industry, the Vanguard Award for Distinguished Leadership, in 1995. He was inducted into the Cable Television Hall of Fame in 2000.
Mr. Gerry's significant donation to the National Cable Center in Denver Colorado helped spur millions of dollars in additional contributions. He is a major benefactor of schools, colleges and medical institutions.  In 1997 he established the Paul Gerry Dialysis Center at the Robert Packer Hospital in honor of his late brother and created the Alan Gerry Chair of Orthopedic Surgery at Harvard Medical School and the Alan Gerry Endowed Scholar Program at Massachusetts General Hospital in Boston. In 2007 he founded the Alan and Sandra Gerry Metastasis Research Initiative at Memorial Sloan-Kettering Cancer Center.
Mr. Gerry is a veteran of the U.S. Marine Corps.
---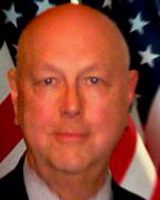 Howard Schue's path was evident in high school. An inquisitive mind and desire to lead would direct him throughout his lifetime. His high school science projects on space travel and the concepts of a space station, earned him regional prizes in the Westinghouse Science Talent Search. Following graduation in 1959, he attended Rensselaer Polytechnic Institute in Troy. After one year he received an appointment to the U.S. Military Academy at West Point where he earned a B.S. in Military Engineering and an M.S. in Aeronautics and Astronautics.
Over his 42-year career he served in the U.S. Air Force, was a senior civilian member of the Central Intelligence Agency's Intelligence Community Staff, rose to President and Chief Operating Officer for Martin Marietta Technical Services and worked in various other capacities for government and private industry. His military assignments include military satellite flight operations, satellite reconnaissance, weapons and space systems design and procurement, and research and analysis of space vehicles. In 1973 at the invitation of the CIA, he resigned his commission and entered the Air Force Reserve to undertake several classified projects. He was instrumental in creating a Reserve Detachment of 50 highly specialized Reservists to provide intelligence support in the event of a national emergency.
In 1977 he joined the aerospace division of Martin Marietta where he earned the company's Engineer of the Year for his efforts to win the government's bid for a classified space program.
---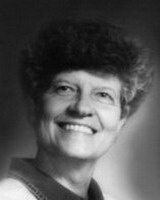 Sister Patricia "Patty" Startup was born and raised in Liberty. When the Class of 1965 chose as their yearbook theme, "Enter to learn, go forth to serve," Sr. Patricia took those words to heart. Service became her lifelong vocation.
After high school she worked at Marine Midland Bank, then as a secretary for the FBI in Washington D.C. In 1968, she entered the Community of Maryknoll Sisters, Catholic Sisters who devote their lives to service overseas. She earned a B.S. in Education and a M.A in Religious Studies from the Maryknoll Community's Mary Rogers College in St. Louis.
From 1972 to 1990 she served on the foreign mission field in the Philippines beginning as a teacher in Quezon City and on the island of Mindanao. In her years of service in the Philippines, Sr. Patricia taught high school, adult education programs, developed literacy training for para-teachers, and taught college-level courses in theology. She became a member of the Urban Missionaries as an organizer and facilitator of the group's documentation and research team for human rights violations. She served as the coordinator of the Ecumenical Movement for Justice and Peace providing relief and rehabilitation of internal refugees in the Philippines.
In 1990 she was assigned to Zimbabwe to work with refugees from the region's civil wars, drought, and poverty. She helped recruit pastoral agents to live among and minister to these displace people. She prepared Mozambican children born in Zimbabwe to return to the homeland they had never seen. She visited Angola to determine their needs and how to strengthen their spiritual foundations. After turning the work over to native Zimbabwean Sisters, she turned her focus to street children and AIDS orphans founding a program to educate the children.
In 2001, she returned to the U.S. to care for her ailing father. She continued serving the Maryknoll Sisters community visiting schools and parishes to promote vocation work and mission awareness. Ever ready to continue her life of service, she was preparing for a new mission to Brazil when she passed away unexpectedly in 2010.
---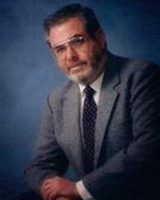 Lawrence Stier's legacy serves as a paradigm for the classic Catskill life. His family's name serve eponymously as the title for their business – Stier's Hotel – and Lawrence grew up during the golden age of the Borscht Belt period in Sullivan County.
Upon graduating from Liberty High School in 1945, Stier, the class Valedictorian, headed to Syracuse University. After one year of college, he was drafted and was a part of the group from the New York City area to be called on the very last day of draft. He served in the U.S. Army as a member of the occupation troops in Northern Italy at the very end of World War II and returned to Syracuse to finish his degree. He then attended Harvard University, where he earned his law degree.
The Stier family operated the hotel from 1920-1973, and the young Lawrence played an active role in the family business. Upon finishing his schooling he returned to Sullivan County to help with the business in 1952.
With a partner, Stier opened his own practice and began to raise a family with his wife Dorothy, whom he met at Syracuse, but who was also from Sullivan County. His penchant for public service was evident from his early years as an attorney, where he lent his talents to help establish the Liberty Volunteer Ambulance Corps.
While Assistant County Attorney, Stier played an important role as the lead attorney during the formation of Sullivan County Community College. As a member of the Congregation Ahavath Israel Synagogue in Liberty, Mr. Stier actively served as a member of the building committee and with his legal guidance and expertise a new synagogue and community center came to fruition. The synagogue was an important part of his family life, and the Hebrew school bears the name of his beloved brother, J. Harold Stier. He was board member of the organization for more than 20 years.
Before the 1970s it was not uncommon in rural areas to have a number of small hospitals throughout a region. In Sullivan County, there were two main hospitals in Monticello and Liberty. Stier, a member of the Board of Trustees for Maimonides Hospital in Liberty, with a group of other board members from regional hospitals, joined in the creation of one regional hospital: Community General (now Catskill Regional Medical Center). He ultimately served for 30 years on the hospital's board of education.
He and wife Dorothy raised a family and both daughter Nancy and son Marc graduated from Liberty High School. He also served as Liberty Town Attorney, Liberty Councilman and Town of Liberty Justice while continuing his private practice. He was a founding member of the Liberty Rotary Club and was with the organization for 50 years.
---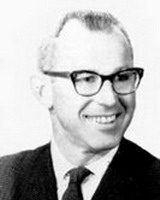 Charles "Woody" Witherwax is considered one of the outstanding individuals who touched many lives. Most of us can recall a favorite teacher or coach from our school years; one who made such an impression on our lives that their guidance and encouragement has never left us. For numerous Liberty alumni and teachers, Mr. Witherwax was that person.
"Woody," as he was affectionately called, began teaching at Liberty High School in 1951. As head football coach, athletic director and physical education teacher, he quickly became known as an innovative, concerned educator and a fair, hard working and well prepared coach.
His record as a coach was phenomenal. He had a 66 percent win record and two UCAL league championships from 1961 through 1973. His colleagues claim that it was his meticulous attention to detail that helped him succeed, and it was common for him to prepare a detailed, time specific and diagrammed lesson plan to be followed by all coaches. On game days, he used a color-coded chart to ensure that all 30-35 players had a chance to play in every game he coached.
This style and culture carried over to his physical education classes as well, and he made sure that even those students who didn't excel in the standard sports were able to find pleasure in non-traditional ones. It was not uncommon of him to take his students to Newburgh on weekends so that they could compete in interscholastic badminton, volleyball, ping pong and bowling tournaments.
During his tenure, he saw the creation of co-ed gym classes, which were a major change from the traditionally separate classes for boys and girls. He also was the first coach to utilize the new sports venue when the high school on Buckley Street was built.
Mr. Witherwax dedicated his life to the students of Liberty and being a role model to his fellow coaches and teachers. The respect he held for others was mirrored in the respect that students, teachers and members of the Liberty community held for him.