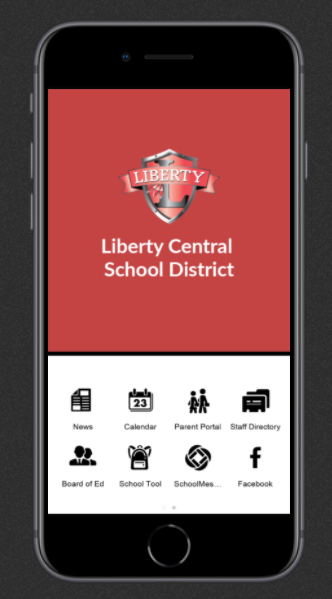 The brand new Liberty Central School District mobile app has launched and it's free!
The new app provides one more way to to receive news and information about Liberty's programs, students, and events, and enables the district's website to run more efficiently on smartphones, tablets and other mobile devices.
With the app, users can quickly and easily navigate through current news and events, retrieve contact information from the staff directory, check athletic schedules and more. The app also provides a gateway to School Tool, Parent Portal, School Messenger and the district's Facebook page.
The district considered the needs of parents, students, teachers, staff, community members and alumni as the app was designed.
The app is customizable so users can choose to access information specific to Liberty Elementary, Middle or High School and can set it to only receive the alerts and notifications they request.
The free app will work with Apple and Android phones and is available on smartphones and mobile devices through the App Store and Google Play. Search "Liberty Central" to find it.
Post navigation