2020 Wall of Fame induction postponed to June 2021 | Morgan Hardy, NYU asst. professor, to be honored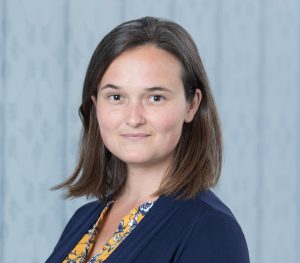 The induction celebration of Liberty High School alumni Morgan Hardy, the 2020 recipient of the district's Wall of Fame honor, has been postponed until June 2021.
Ms. Hardy, a 2004 graduate of Liberty High School, is an Assistant Professor of Economics in the Social Science Division of New York University. She teaches in Abu Dhabi, Accra Ghana, and previously at Brown University where she obtained her PHD in Economics.
Her research is in development economics, with a topical focus on firms and labor markets, involving field experiments and original data collection in Africa. In doing this research Ms. Hardy has managed millions of dollars in prestigious grant money. She has received an NSF/IGERT fellowship for interdisciplinary training  and fieldwork as well as a Hewlett Foundation/IIE. She speaks world-wide and has been published in London and in US economic journals.
Ms. Hardy meets regularly with African and Mid-Eastern policy makers and officials, as well as the world bank, discussing her insights to help improve programs aimed at aiding in sustaining rapid population growth avoiding famine, conflicts and uncontrollable migration.
At Liberty High School she participated in musical performances, attended Stagedoor Manor, created sets for Forestburgh Playhouse and worked at Apple Pond Farm's center for renewable energy. After graduation she attended Columbia University, where she pursued neuroscience and theater directing but drifted into Philosophy. She read about Africa and became obsessed with inequality, and global poverty, ultimately switching to economics.
Ms. Hardy's induction to the Liberty Central School District's Wall of Fame is tentatively scheduled for June 25, 2021, when the 2021 honoree (yet to be named) will also be inducted.